'What has been imposed on Osman Kavala is torture!'
Reactions to the detention and new arrest of Osman Kavala are growing.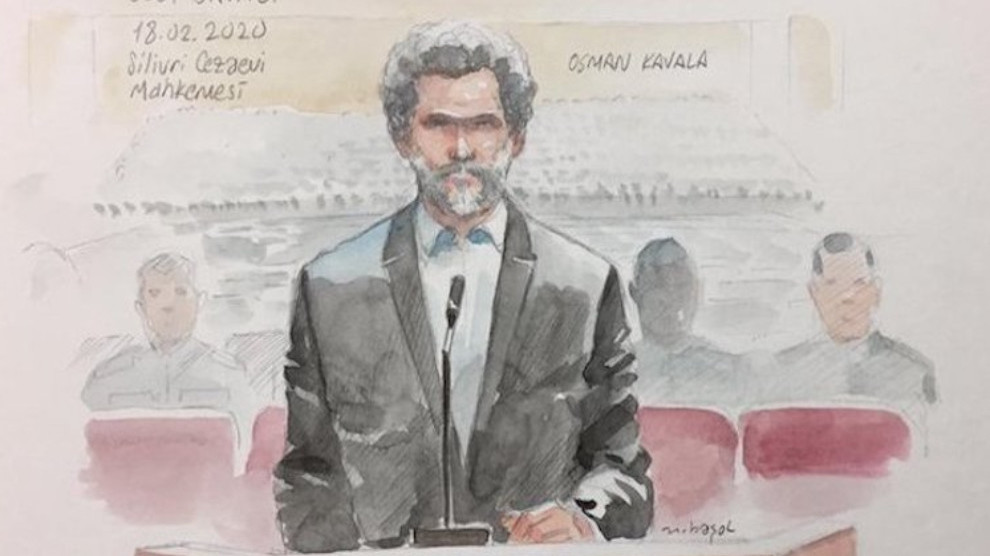 Osman Kavala was the only arrested defendant in the Gezi Park trial. He had been in prison for 840 days. In the sixth hearing of the case on 18 February, the court ruled for his acquittal and release. However, immediately after his release, the Istanbul Public Prosecutor's Office issued a new detention warrant against him as part of another investigation related to the attempted coup on 15 July 2016.
Rights defender and businessman Osman Kavala was call to make a statement and was rearrested.
HDP deputy Mithat Sancar and Human Rights Foundation of Turkey (TIHV) chair Şebnem Fincancı spoke to ANK on the new arrest in both legal and human rights term.
Sancar: There is no independent judiciary left
Mithat Sancar, who is also a lawyer, emphasized that such an arbitrary move is very worrying. Stating that this unlawfulness was not the first, Sancar recalled that a similar situation had been experienced in the investigation of HDP former co-chair Selahattin Demirtaş.
Sancar recalled that an investigation was launched against Demirtaş, which had to be released as per the decision of the European Court of Human Rights (ECHR), and that a new arrest warrant was issued. Sancar said that Osman Kavala has also been subjected to a similar lawlessness.
Sancar pointed out that there is a struggle for power within the state behind this move and added that this struggle looks more dimensional and complicated than the struggle between FETÖ and the government.
This struggle, said Sancar, also affects the judiciary which was turned into the weak link of the chain and no longer has any will and independent initiative. "There is no independent judiciary left, an this is an extremely dangerous situation for Turkish society."
Şebnem Fincancı: Resistance against torture
TIHV chair Şebnem Fincancı reminded that Osman Kavala has been facing a lot of lawlessness practices and underlined that these practices amount to a torture practice.
Fincancı said that what happened to Kavala actually fits into the definition of torture given by the United Nations. "It is torture to free someone after 840 days and arresting him again right when he thinks he is going back to his family. This is a message not only for Osman Kavala but also for his wife, family, all relatives and friends."
Emphasizing that the only way to deal with this torture is to resist, Fincancı said: "You have to survive against all these wrongs" and added that they don't recognize this decision.