Will Germany demand the wanted ISIS member back from the YPG?
One of the 8 foreign ISIS members captured alive by the YPG in the Hajin town of Deir ez-Zor, German citizen Lucas Glaß turns out to have an outstanding warrant in his country.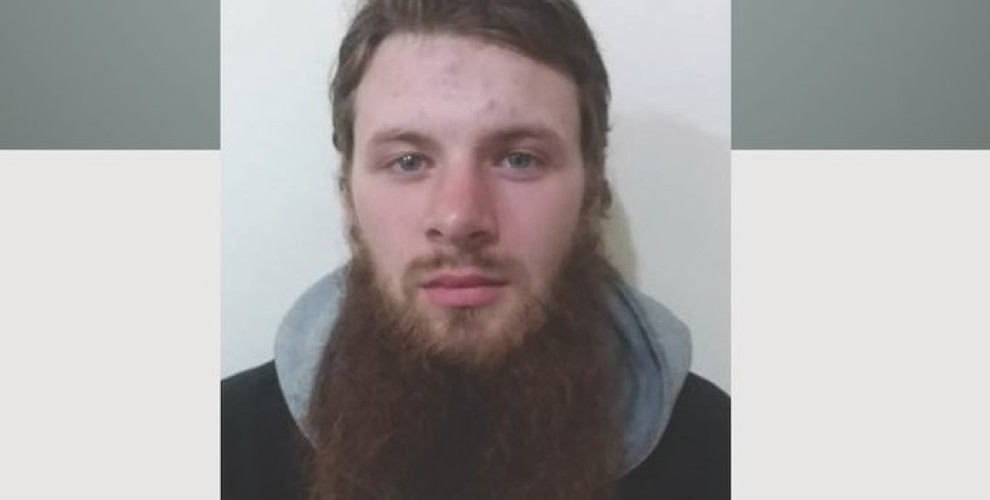 YPG Press Center issued a statement yesterday and said 8 foreign born ISIS members had been captured in the ongoing Operation Cizire Storm in and around the Hajin town of Deir ez-Zor. The captured ISIS members are citizens of Uzbekistan, Tajikistan, Kazakhstan, Ukraine, Russia, the US and Germany.
YPG capturing a German citizen ISIS member has caused a stir in mainstream German media. Lucas Glaß, born in Dortmund in 1995, is reported to have contacted Salafist groups in 2013 and joined ISIS gangs in 2014 through the Turkey route.
JOINED ISIS THROUGH ANTEP
Lucas Glaß, using the code name "Abu Ibrahim al Almani" after he joined ISIS, has been under investigation by German security forces since 2016 for membership to a terrorist organization. The investigation was launched after German security forces obtained ISIS documents in 2016 which, among other things, showed Glaß joining ISIS.
In one of the documents, Glaß wrote to the ISIS administration talking about his resume and how he joined. According to the notes, Glaß was recruited by Abu Walaa (ISIS member responsible for Germany who has been on trial in Celle, Germany since 2017) in 2014 and travelled to Antep to cross into Syria in July the same year.
German ISIS member Glaß continued to say that he was taken to Syria by a team under Abu Muhammad Al Schimali from Antep. A Saudi Arabian national, Al Schimali is rumored to have died in a Russian airstrike against Syria in 2017.
After internal ISIS correspondence was obtained by German security forces, the Federal Chief Prosecutor's Office based in Karlsruhe launched an investigation against Lucas Glaß in October 2016 for "membership to a foreign terrorist organization", but Glaß couldn't be found - that is, until January 6, 2019 when YPG forces captured him in Hajin.
NUMBER OF GERMAN CITIZENS HELD BY YPG RISES TO 36
The question now is whether the German state will demand Glaß from the YPG. With Lucas Glaß, the number of German citizen ISIS members held by the YPG has risen to 36. ISIS members who are citizens of Western countries has been on the European agenda for a while now, and there have been calls for the Federal German Government in particular for the German Citizen ISIS members captured alive in operations by the YPG.
The Berlin administration previously announced that they are working on options on bringing the citizens in question back to Germany in a government response to an inquiry by Die Linke last November. Aside from Lucas Glaß, there are federal prosecutor's office investigations against 14 of the captive German citizens.
Among the options the German government speaks about is the transport of German ISIS members to Iraq following meetings with the YPG and executing the handover to German security forces there. As Germany has no official representation in Syria, Red Cross officers or Southern Kurdistan Federal Administration authorities can intervene.
There are 2.700 ISIS members in prisons in Rojava Kurdistan who have been captured in YPG operations. 800 of these are foreign born, citizens of 46 countries (mostly Western). The Rojava administration has been calling on the US, France and Germany to intervene and demand that they take responsibility for the trial of foreign born ISIS members.
RELATED NEWS: