Women against isolation in Hannover
A demonstration was held in the German city of Hannover to demand the end of isolation.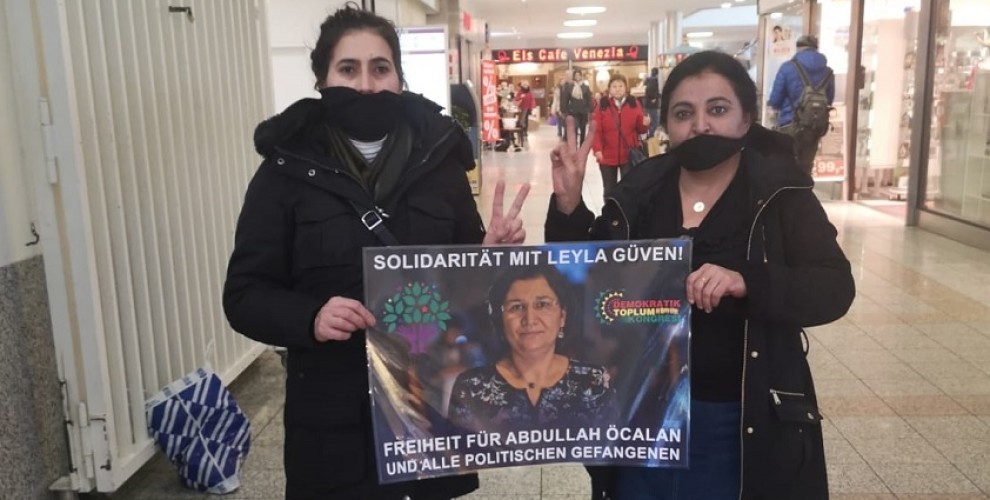 The Ronahi Women's Council in Hannover held a demonstration to draw attention to the hunger strikes demanding the end of the isolation regime imposed on Kurdish People's Leader Abdullah Öcalan. The women also asked for news on the Kurdish people's leader health, security and freedom to be disclosed.
The action organised by the Ronahi Women's Council in Hannover was held in the Langenhagen district.
Women reminded that HDP Hakkari MP Leyla Guven, has been on hunger strike for 66 days, is already in a life-threatening condition. The women condemned the silence of Europe and Germany on the hunger strike carried out by the HDP deputy as well as PKK and PAJK prisoners.