Yazidi community in diaspora in solidarity with hunger strikers
Yazidi community representatives: We urge the CPT, the United Nations, and the European Court of Human Rights to not to be partners in Turkey's crimes against humanity.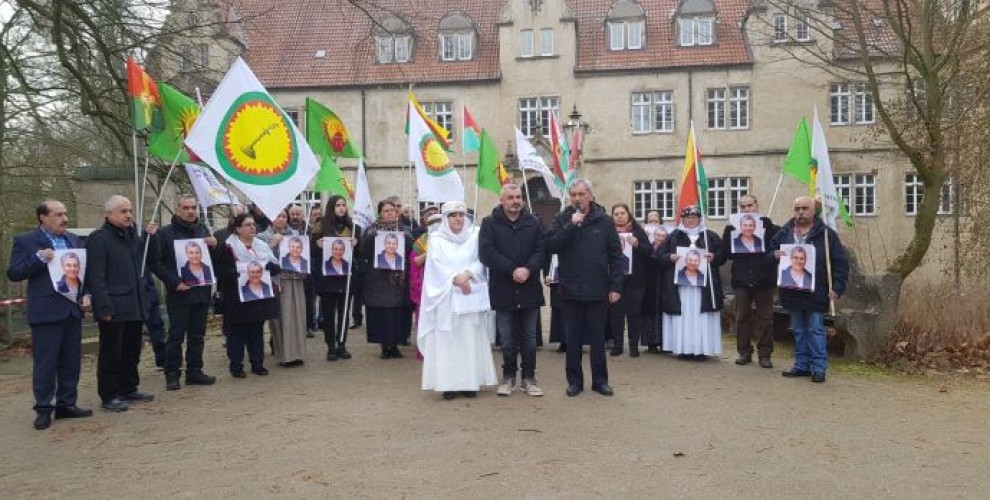 Representatives from Yazidi organizations and institutions in diaspora issued a statement with regards to the hunger strike campaign, and called upon the CPT, the United Nations and the European Court of Human Rights to carry out their responsibilities.
The statement is as follows:
"At a time when capitalist modernity powers, especially hegemonic and international forces such as the occupying Turkish state continue to implement fascism through the World War III, there is an unprecedented resistance and freedom struggle led by Abdullah Ocalan in order to establish a democratic confederalism system.
We the Yazidi institutions in diaspora, will stand in solidarity with Ocalan's freedom philosophy which is in line with the Yazidi faith and serves the human values.
Leader Abdullah Ocalan was abducted and imprisoned as result of an international conspiracy in 1999. He is isolated for the past 20 years, and the fascist Turkish state tries to undermine his free will and influence by using all available means. In order to stop the spread of his ideas, the Turkish state resorts to all types of barbarism.
The Turkish state, along with international allies, is also responsible for the 2014 massacre in Shengal, and has tried in the past 4 years with aerial bombardment to undermine the free will and determination which has been encouraged in the region thanks to Abdullah Ocalan.
A pioneer of the Yazidi community, Mam Zeki Shingali, was assassinated in a similar conspiracy on August 15, 2018. Hence the Turkish state intends to complete a massacre against the Yazidi people.
All human rights organizations, particularly the United Nations, the European Court of Human Rights, and the Committee for the Prevention of Torture (CPT), are silent about the crimes committed by the fascist Turkish state. Yet we shall not sit and watch this silence.
Led by the HDP MP Leyla Guven, a hunger strike campaign has been launched to protest the aggravated isolation of Abdullah Ocalan and to end the fascism in Turkey. Leyla Guven is on the 78th day of an indefinite and irreversible hunger strike and her health condition is deteriorating. Similarly, the health of hunger strikers in Strasburg and South Kurdistan is at critical level. Yet these activists are decisive to endure their hunger strike.
We urge the CPT, the UN and the European Court of Human Rights to immediately shoulder their responsibilities to remove he isolation of Abdullah Ocalan, not to be partners in Turkey's crimes against humanity.
Inspired by our great leader, Mam Zeki Shingali, we shall remove the aggravated isolation, to triumph in this honorable resistance and ensure the democratic autonomy of the Yazidis."