Young activists in Europe demand freedom for Öcalan
The Kurdish youth movement organized protests and actions demanding freedom for Öcalan in Austria, France, Germany and Sweden.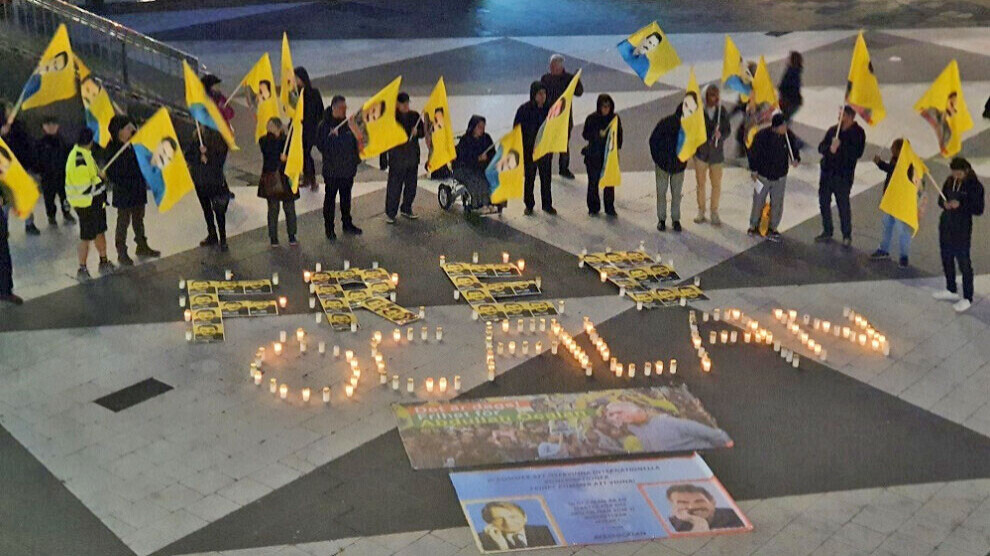 In many European cities, activists on Wednesday protested demanding freedom of Kurdish people's leader Abdullah Öcalan, who is kept in absolute isolation on Imrali. The actions take place as part of a campaign "End fascism, isolation and occupation - Time for freedom" launched by the KCK.
In Germany, activists protested in Mannheim, Stuttgart and Bielefeld, among other cities.
Vienna
In Vienna, activists from the Kurdish student associations JXK and YXK gather at Stephansplatz every Wednesday between 4 p.m. and 6 p.m. and hold a public reading of Öcalan's works. The campaign is run with the slogan "Freedom for Abdullah Öcalan - Thoughts cannot be imprisoned". The action is accompanied by the distribution of leaflets. The action will continue for a month.
Road blockade Paris - Villier le Bel
In the Paris suburb of Villier le Bel, activists blocked a street and demonstrated for Öcalan's freedom. The activists announced that they would continue their actions until freedom of Öcalan is achieved.
Youth campaign in Mantes la Jolie
In the French city of Mantes la Jolie, activists from the Kurdish youth movements TEKO-JIN and TCŞ called for protest. Under the slogan "Together towards the uprising" they protested in front of the town's train station for Öcalan's freedom.
Demonstration in Draguignan
In the French city of Draguignan a protest demanding freedom of Öcalan took place. The protesters marched in front of the Draguignan governorate and held a rally there.
Public Öcalan reading in Stockholm
A public Öcalan reading was held in the Swedish capital Stockholm.
The slogan "Free Öcalan" was marked with lights.