Youth Camp in Switzerland
The traditional New Year's Camp of the Kurdish youth movement took place in Switzerland. More than forty young people from four countries took part in the week-long event.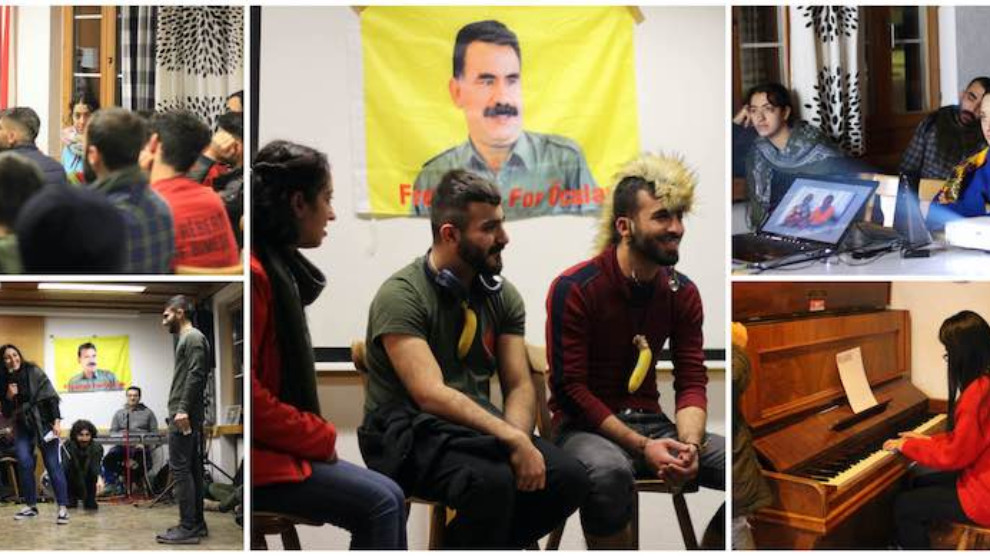 A camp of the Kurdish youth movements Tevgera Ciwanên Şoreşger (Revolutionary Youth Movement) and Jinên Ciwan ên Azad (Free Young Women) took place in Switzerland from 21-27 December. The camp, which was attended by over forty young people from four countries, was about sharing, awareness, creativity and solidarity.
The youth movement had prepared the meeting as part of its "Nehêle" [Do not allow] campaign under the motto "Don't let your culture disappear". The participants spent a lively week of seminars, workshops, cultural activities and sports.
On the first day, the young people settled in and got to know each other. In the evening the documentary film "Nûjîn" about the resistance in Kobanê was shown. On the second day the workshops started. The participants dealt with a specific topic in working groups and presented the results of their discussions in a sketch or using other methods.
The third day started with a seminar on the history of Kurdistan, later a discussion on the topic "Democratic Confederalism versus Nation State" took place. In the evening the film "My whole life was a fight: Sara" was shown. The documentary film is about the life of the Kurdish revolutionary Sakine Cansiz, who was murdered in 2013 together with two other women by the Turkish secret service MIT in Paris.
On the fourth day the topic was "Special War". In a seminar, the means of warfare against society in capitalist modernity were discussed. Afterwards, it was back to small group work, the results of which were presented in sketches.
Fight against patriarchal thinking
The fifth day was dedicated to the fight against patriarchy. In a seminar of the Young Women's Movement on "Social Sexism" and the subsequent group work, the devastation that capitalist modernity and patriarchal state-fixed thinking have wrought in society was highlighted. The work programme was followed by a "morale evening" with music, theatre and dancing.
The participants spent the last day with a seminar on the question of organizing in municipalities and councils within the system of democratic confederalism.
RELATED NEWS: