Youth stage Long March for Öcalan in Germany
The long march for Abdullah Öcalan continues in Bonn in spite of obstructions by the German police.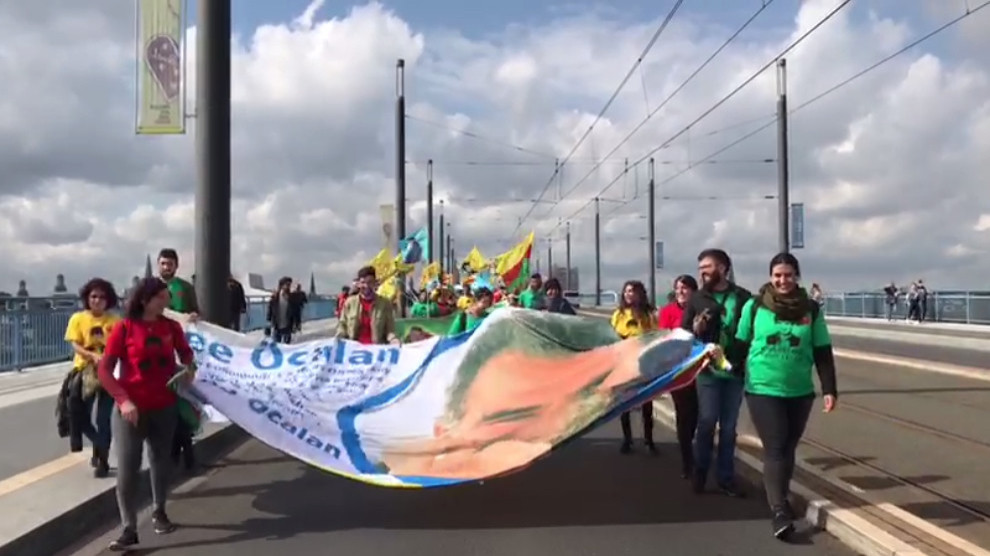 Kurdish and internationalist youth have started a long march in the German city of Bonn to demand freedom for Kurdish People's Leader Abdullah Öcalan.
The first stop of the five-day march was the town of Troisdorf where around 100 participants marched with YPG/YPJ flags in their hands, wearing red-green-yellow colored t-shirts with an image of Mazlum Doğan and freedom for Öcalan demand written on them.
The demonstrators have been countered by the police with various obstructions. Some of their flags were banned, their slogans were intervened and the places they arranged for giving a break and eating were prohibited by the police. The youth continue to chant slogans for Öcalan despite the preventions.
The march is set to reach from Troisdorf to Cologne, then to Dusseldorf and then to Gladbach, final destination, on September 13.