YPG: Two Turkish soldiers and three mercenaries killed in Afrin
People's Defense Units continue their actions against the occupation forces in Afrin.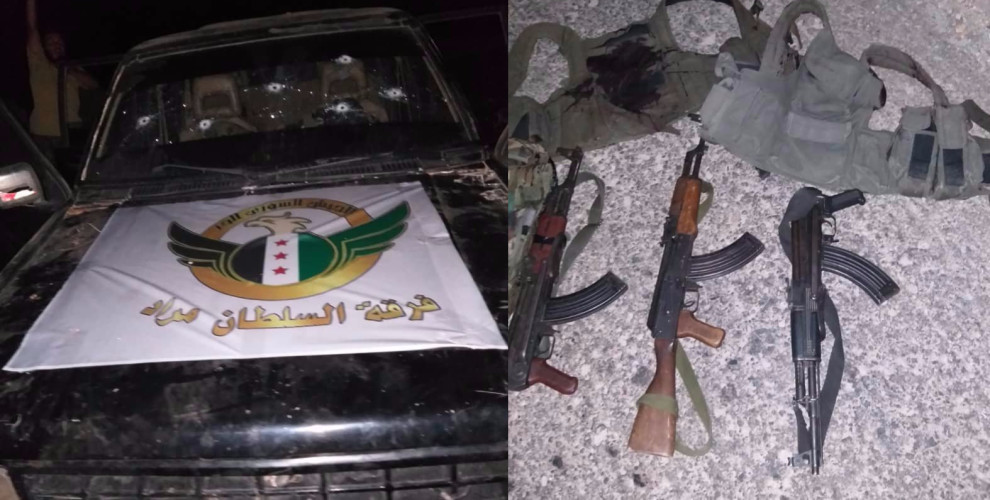 The Press Office of People's Defense Units (YPG) released a statement announcing that 5 from the occupation forces in Afrin have been killed.
Full text of the YPG statement is as follows;
"Within the scope of the second phase of the Resistance of the Age in occupied Afrin, our forces carried out two successful operations in Afrin's Mabata, Sherawa and Rajo districts, targeting the Turkish invasion army and its mercenary allies.
On September 20th, our units ambushed a Turkish military vehicle on the road between the villages of Khalta and Gubele in Sherawa district. As a result of the action, two Turkish soldiers were killed.
On that same day, our fighters targeted a military vehicle of the Sultan Murad Division mercenary fraction on the road between Rajo and Mabata districts. As a result, three mercenaries were killed and three AK-47 weapons seized. The names of the killed mercenaries are as follows: Khaled al-Ragheb (originally from northern Hama), Ali al-Barhoum (Homs) and Kholouf al-Ghoutani (Damascus)."