Zammori: Abdullah Öcalan's thoughts influence the left in Western world
Paolo Zammori said that Kurdish People's Leader Abdullah Öcalan's idea of democratic confederalism represents a new way for socialism, and that his thoughts affect the left in the Western world.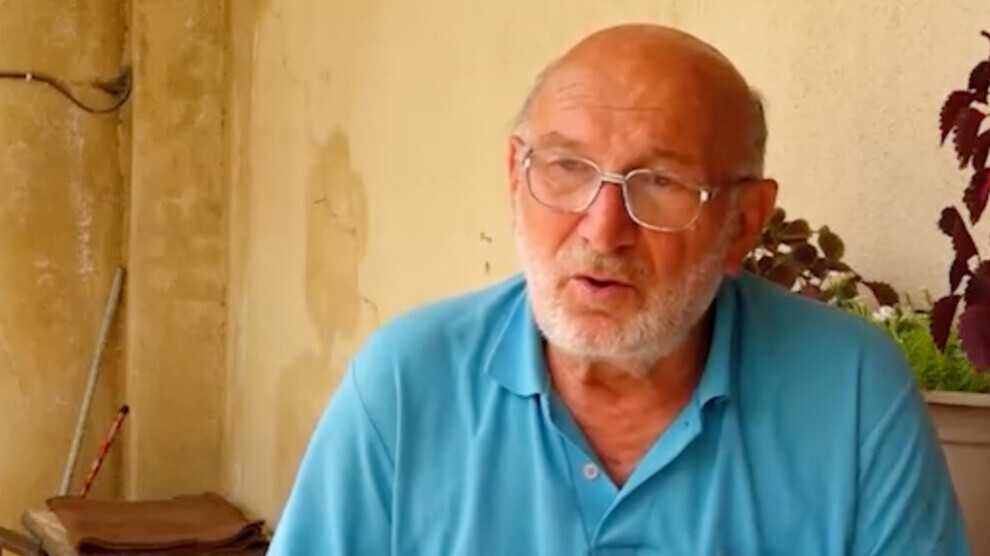 The former Mayor of Filattiera Municipality in Italy, who granted "honorary citizenship" to Kurdish People's Leader Abdullah Öcalan, has been working on the Kurdish question and the idea of Democratic Confederalism for many years. He had  a two-hour meeting with Abdullah Öcalan in Rome in 1998.
Zammori spoke to ANF during his visit to Shengal where he went together with a delegation from Italy.

Zammori said that he heard about the idea of democratic confederalism from Abdullah Öcalan during a meeting he had with him while the Kurdish people's leader was in Rome in 1998. Zammori said that back then there were concepts he didn't fully understand, but added that over the years the Kurdish People's Leader has been refining and further explaining his project and ideas,
Zammori said that Abdullah Öcalan is a great theorist and that his ideas also affected the left in the Western world. Democratic Confederalism, Zammori said, is a new way for socialism and social justice, which is the reason why he devoted himself to spreading the idea of confederalism in Italy.
Talking about the situation in Shengal, Zammori said that compared to his previous visit, in 2021, he found it alarming. "We have been told of the repeated attacks by drones and we have seen an increase of checkpoints around Shengal since our arrival."
Zammori said that the people of Shengal are more convinced of the ideology of confederalism and protested the attacks and hostile policies by the KDP and the Turkish government. "The people told us that the PKK and Abdullah Öcalan taught them to defend themselves. They do not want others to defend them."
Zammori said that they will convey what they see and the content of their meetings in Shengal to the Italian people and institutions.