5.000 people flee from ISIS to seek refuge with SDF in 2 days
Since Monday, some 5.000 people have fled ISIS gangs and sought refuge with the Syrian Democratic Forces (SDF) during the SDF operations in Deir ez-Zor. Among the people there are hundreds of gang members.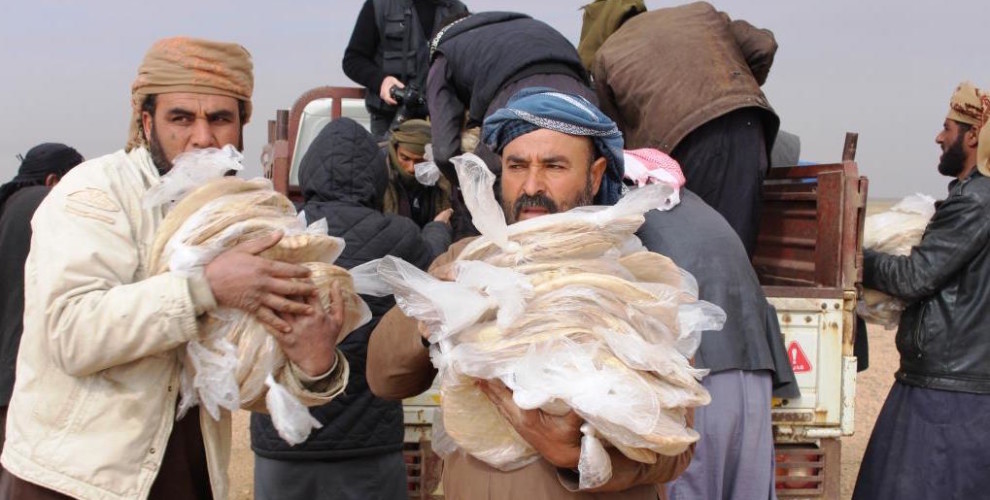 According to the Syrian Observatory for Human Rights (SOHR), 3.500 people have been rescued by the SDF on Tuesday alone. The number of people fleeing ISIS gangs since Monday was announced as 4.900.
The civilians are mostly families of gang members, while there are also 470 gang members who surrendered to the SDF among the people.
STUCK IN A 10 KM2 AREA
In the final phase of the operation in Deir ez-Zor, the gangs continue to lose ground to the SDF. The gangs are reportedly stuck in a 10 km2 area.
In the operation several areas like Hajin, Sousse and Al-Shafaa have been rescued and there have been rapid advances in the last area held by the gangs, Baghouz, half of which is now under SDF control.
27.000 PEOPLE SOUGHT REFUGE WITH THE SDF SINCE DECEMBER
With the latest flights from gang territories, the number of people seeking refuge with the SDF has risen to 27.000 since December. According to the SOHR, there are some 1.800 surrendering gang members among these people.
SOHR Director Rami Abdul Rahman said some gang members refuse to surrender but the gangs are losing the last areas that they hold.