Armenians and Turkmens in Gire Spi: Turkey seeks a new massacre
Armenian and Turkmen people from Gire Spi said the Turkish state aims to invade Gire Spi and enact a new massacre against the peoples like the Ottoman empire did. The peoples of the region gave a message of resistance against invasion attacks.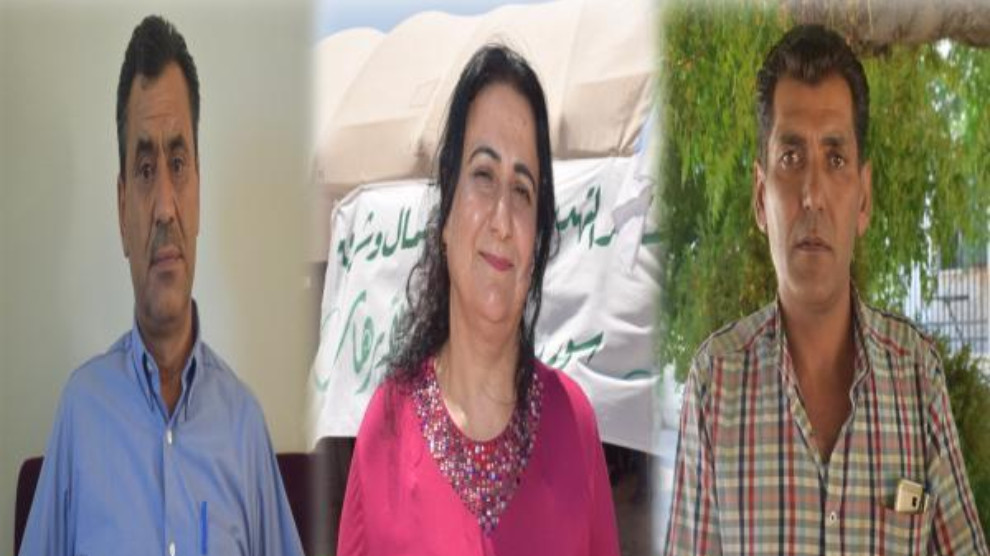 The peoples of North and East Syria are increasingly protesting the Turkish state's invasion threats. The Armenian and Turkmen peoples from Gire Spi (Tal Abyad) said they won't accept an invasion and gave a message of resistance.
"WE ARE ALL AT THE BARREL OF THE GUN"
Turkmen Tirki El Xelil said all peoples and faiths live in peace in Gire Spi and continued: "Erdogan insists on a rotten political understanding. The AKP regime says they will protect the demands of Turkmen people, but when the firing starts we will all be at the barrel of the gun in Gire Spi, without discrimination."
"WE WON'T LEAVE OUR LANDS"
Armenian Sonya Sanosian said the peoples of the region are the true owners of the lands: "We do not accept Turkey's meddling with our affairs. The Turkish state aims to massacre peoples in invasions, like the Ottomans did." Sanosian protested Erdogan's claims and threats and said: "We will never leave our lands, we will not abandon them for Erdogan to take."
"WE WON'T ALLOW TERRORISTS TO BE SETTLED IN OUR REGION"
Turkmen Mihemed El Hemdan protested Turkish President Erdogan's comments that Turkey would return the region to its true owners: "We are the true owners. And we have lived on these lands together with other peoples since ancient times."
El Hemdan said: "We saved our city from terrorists thanks to the sacrifices our young people made. We will not allow Erdogan to settle terrorists in our region again."