Autonomous Administration calls for an 'International Court'
Autonomous Administration called for International Court to be established for the trial of ISIS mercenaries currently under arrest in Northern Syria.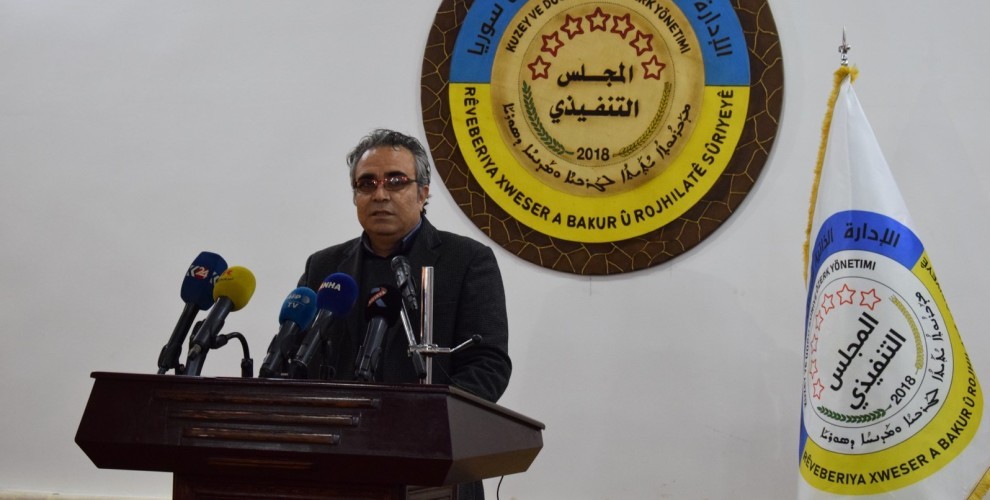 Luqman Ehmê, spokesperson for the Northern and Eastern Syria Autonomous Administration, held a press conference on refugees and ISIS prisoners in the Hol Camp.
The press conference took place at the Ayn Isa Autonomous Administration premises.
On 23 March, said Luqman Ehmê, the victory against ISIS mercenaries was celebrated. This, he added, came thanks to the huge price paid by the people of the region and their struggle for humanity.
Ehmê said that in this war "there are more than 11,000 martyrs and more than 21,000 wounded" and he invited the international community to take their responsibility for the detained ISIS members.
Ehmê stressed that the international powers should "take their responsibilities with the foreign terrorists and they should get in touch with the Autonomous Administration to agree the return of these terrorists to their countries of origin. Unfortunately, we have not received any response."
Ehmê stated that an international court should be established for the ISIS mercenaries to be tried in Northern and Eastern Syria. "This court should be established in the region where the crimes were committed. Thus, a fair trial within the framework of international law may be possible."
Ending his remarks, Ehmê underlined that in order for justice to be fulfilled, those who committed these horrible crimes against humanity must be hold to account.