Autonomous Administration hands over 5 minors to Norway
The Autonomous Administration Foreign Relations Bureau handed over 5 children to Norwegian government authorities.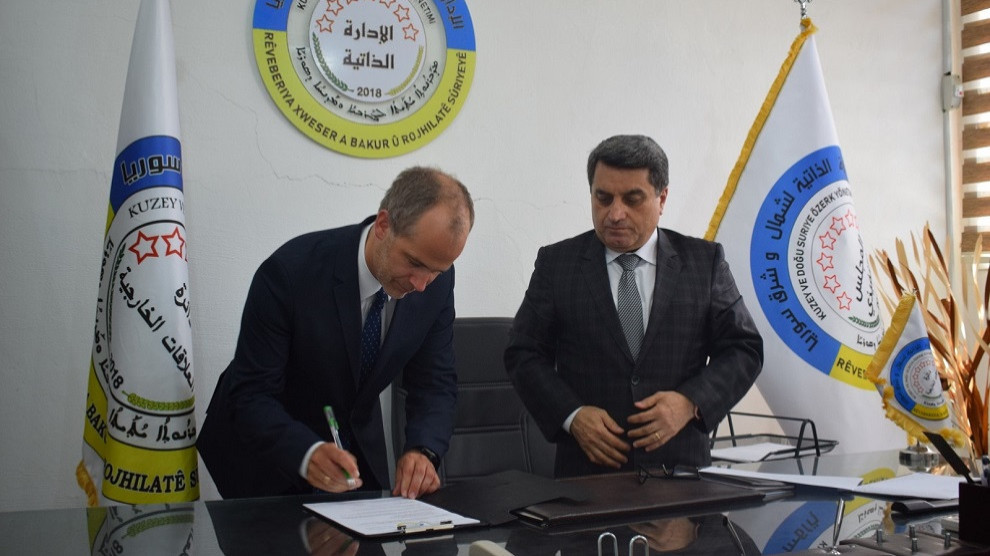 Norway's Foreign Ministry Representative Christine Netland visited Northern and Eastern Syria on June 2.
Representatives from the Norwegian government and Northern and Eastern Syrian Autonomous Administration discussed the situation of Norwegian children in the Hol Camp.
The meeting was held without press presence and afterwards, the procedure was started for the return of the 5 Norwegian children in the camp.
Chris Netland spoke to the ANF and thanked the Autonomous Administration for their help in identifying the 5 children and handing them over to the Norwegian government: "We will take the 5 minors back to Norway. We will not forget the Autonomous Administration's help in this matter."
Foreign Relations Bureau Spokesperson Kemal Akif announced on the official website that the 5 minors were handed over to the Norwegian Government on their demand.