Autonomous Administration proposes congress on ISIS prisoners
The autonomous administration of northern and eastern Syria, in talks with the International Coalition Against ISIS, has proposed a congress to resolve the ISIS prisoners issue.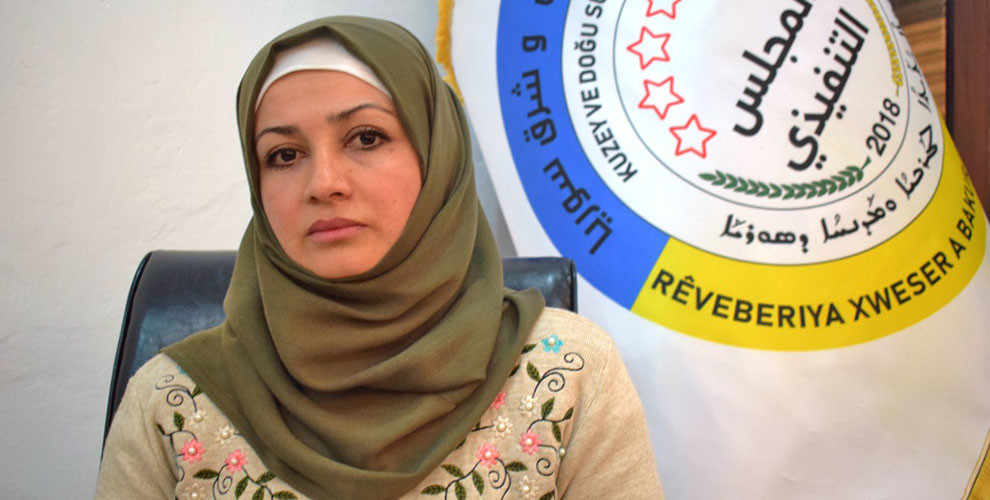 Emel Dada, the co-chair of the Foreign Relations Bureau of North and East Syria's Autonomous Administration, told ANHA news agency that their administration had proposed an international congress on solving the ISIS-prisoner issue at a meeting with the International Coalition.
Commenting on the issue of how to deal with foreign ISIS jihadists captured by the Syrian Democratic Forces (SDF), she said: "A French Foreign Ministry delegation visited us a few days ago and picked up five children of ISIS jihadists. The talks with the other prisoners continue. The Russian Federation has so far taken three children."
In addition, a Sudanese delegation visited the region, but the Sudanese jihadists could not be handed over due to ongoing investigations. For the delivery of the jihadists, a coordinated mechanism is necessary, Emel emphasized: "A committee has been set up in this regard. The Committee will contact the concerned States via Internet."
Regarding the situation of the prisoners, she said: "This situation represents a great burden for autonomous self-government. The responsibility is not only for us, but for the whole world. At the moment we have jihadists from 54 countries, excluding Arab states, imprisoned in our territory."
The jihadists should be brought before an international court, said Emel and added: "At a meeting with the coalition forces, we proposed holding an international congress and bringing the jihadists before an international court to be set up in this region."