European delegation visits Autonomous Administration and MSD
The European delegation reached Northern and Eastern Syria yesterday and met with the Autonomous Administration and MSD representatives today in Ayn Isa.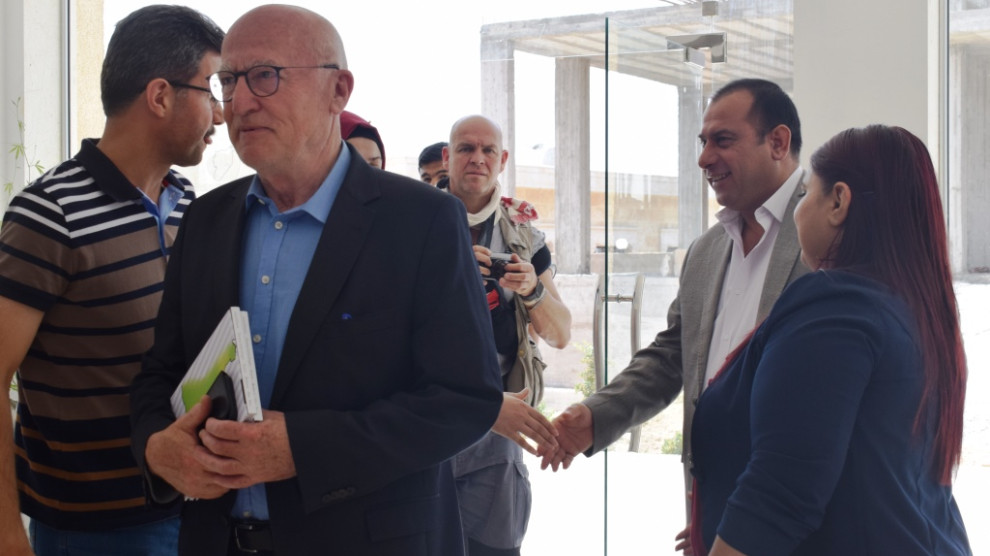 A delegation made up of MEP Josef Weidenholzer, Social Democratic Party Deputy Chairperson and European Parliament Socialist Party Deputy Chairperson Rebecca Campbell and investigative journalist Thomas Seifert entered Northern and Eastern Syria through the Semalka Border Gate yesterday.
The delegation started their visits today in the Northern and Eastern Syrian territory and met with the Autonomous Administration and MSD representatives today in the Ayn Isa district of the Gire Spi Canton.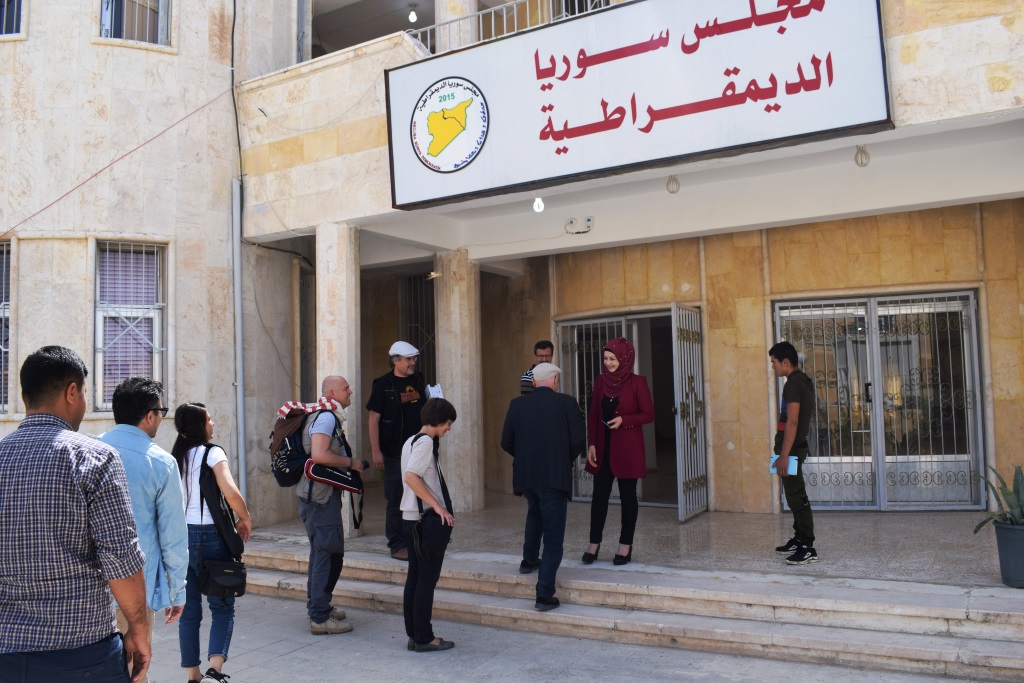 The delegation visited the MSD offices and were received by MSD Co-chair Emina Umer, Executive Council Deputy Co-chair Hikmet Hebib, General Relations Bureau Members Ferhad Ehme and Jiyan Mele, Executive Council Member Leyla Qehreman and Foreign Relations Bureau Co-chair Emel Dada.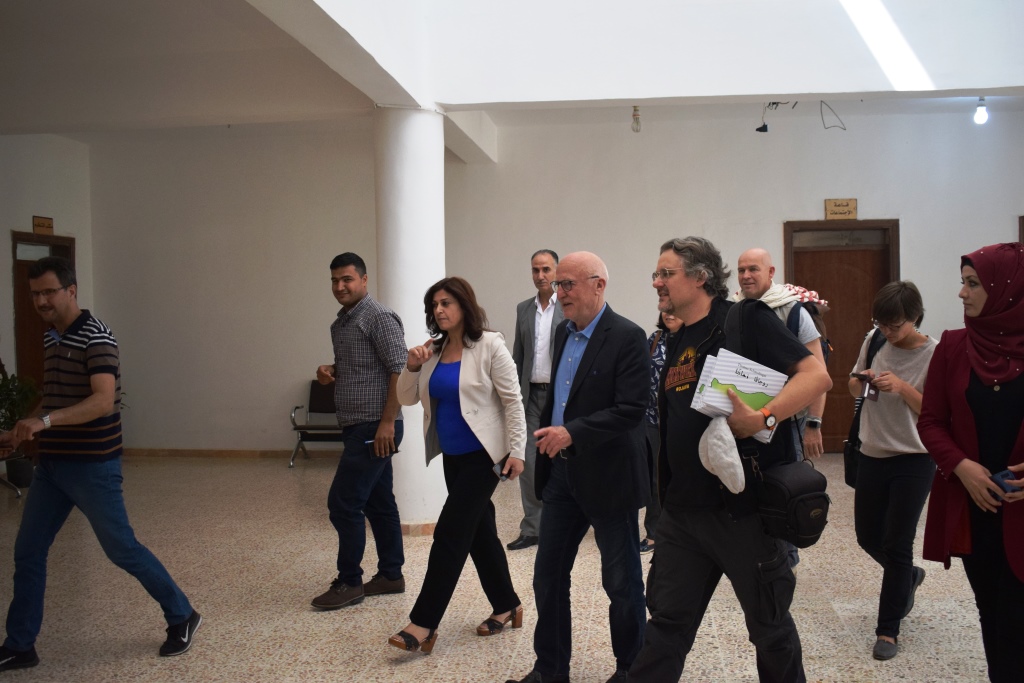 Developments in the Northern and Eastern Syrian territory and the political solution to the Syrian crisis were discussed in the meeting.
Head of the delegation MEP Weidenholzer spoke in the meeting and said the Turkish state has been preventing peace in the region and added that there should be a dialogue with Turkey's government again and peace should be established in the region.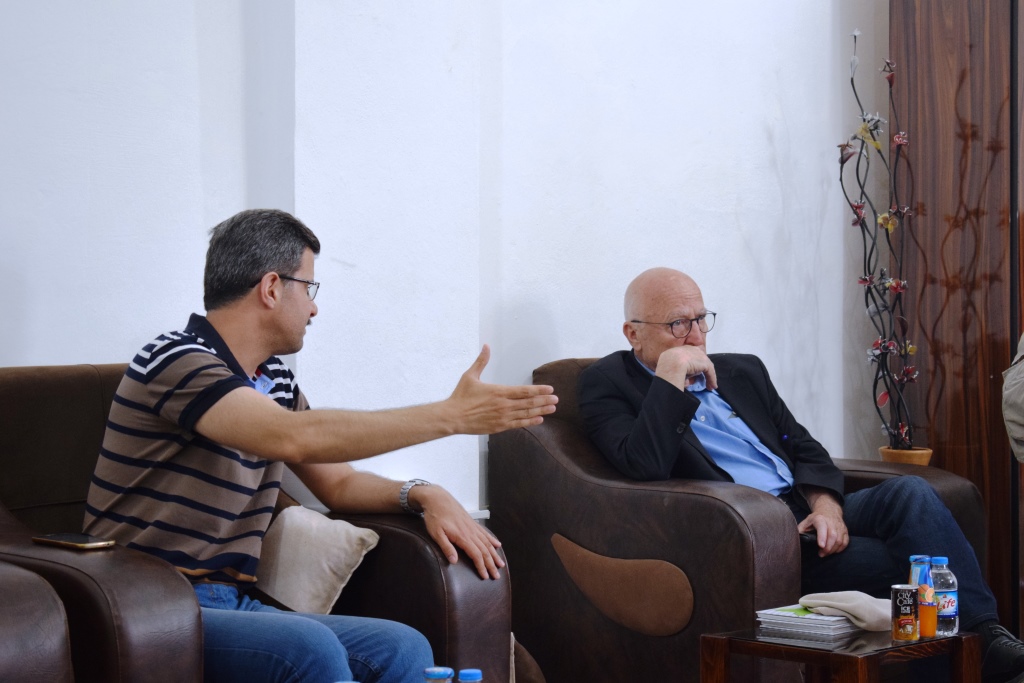 Weidenholzer pointed out the necessity to found an international court and put ISIS members and their families on trial for the crimes they committed, and added that Europe should get involved for the creation of a court like the Nuremberg Trials after World War II.
The delegation later visited the Northern and Eastern Syrian Autonomous Administration. Autonomous Administration Executive Council Co-chair Ebid Hamid El Mihba and Berivan Xalid gave the delegation information on their efforts. The Co-chairs spoke about the services and gains provided by the Autonomous Administration after ISIS was cleared from the area.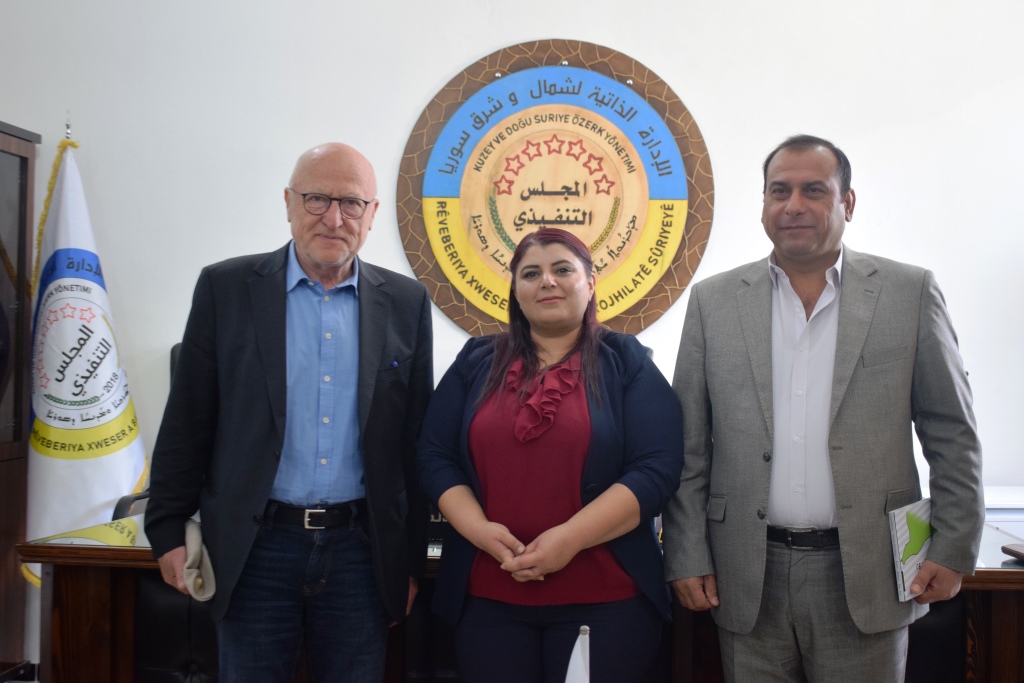 Weidenholzer said Europe should show support to the Autonomous Administration for when they face hardship and added that the delegation was holding the visit to get to know the MSD and the Autonomous Administration and to figure out what needs to be done to help.
The European delegation's visit to Northern and Eastern visit will continue for 2 days.