First meeting of Northern and Eastern Syria Council
The meeting focused on Turkish attacks against Northern Syria.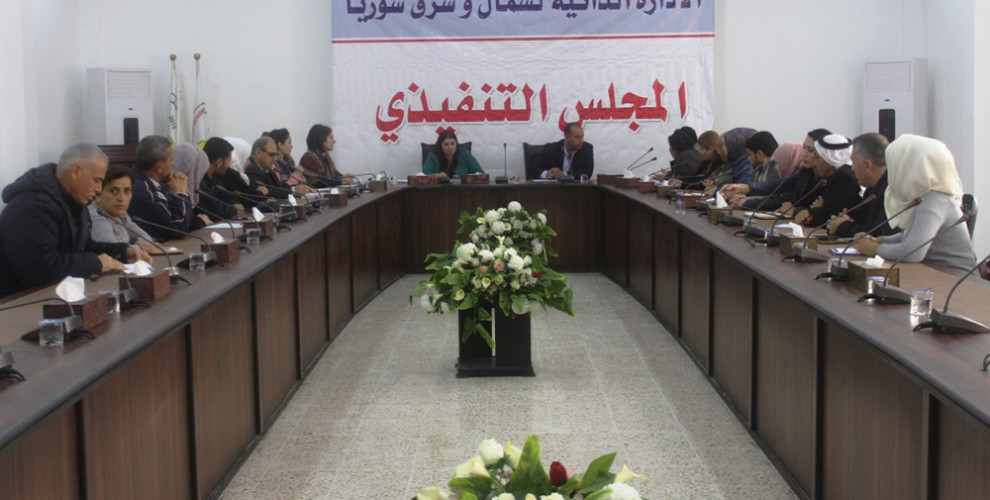 Northern and Eastern Syria Autonomous Administration Executive Council held its first regular meeting after its establishment.
The meeting was held at the Syrian Democratic Council (MSD) building and was attended by co-chairs, Bêrîvan Xalid and Ebid El-Mihbas, and the co-chairs of the 10 committees.
The meeting focused on the attacks carried out by the occupying Turkish state against Northern and Eastern Syria and especially Kobanê and Girê Spî.
At the meeting the status of service activities was discussed as well as the ways in which councils could monitor services.
At the end of the meeting, it was decided to hold the regular weekly meeting every Thursday.