Human shield action against Turkish invasion continues in Kobanê
Second day of the human shield action in Kobanê against the Turkish state's threats.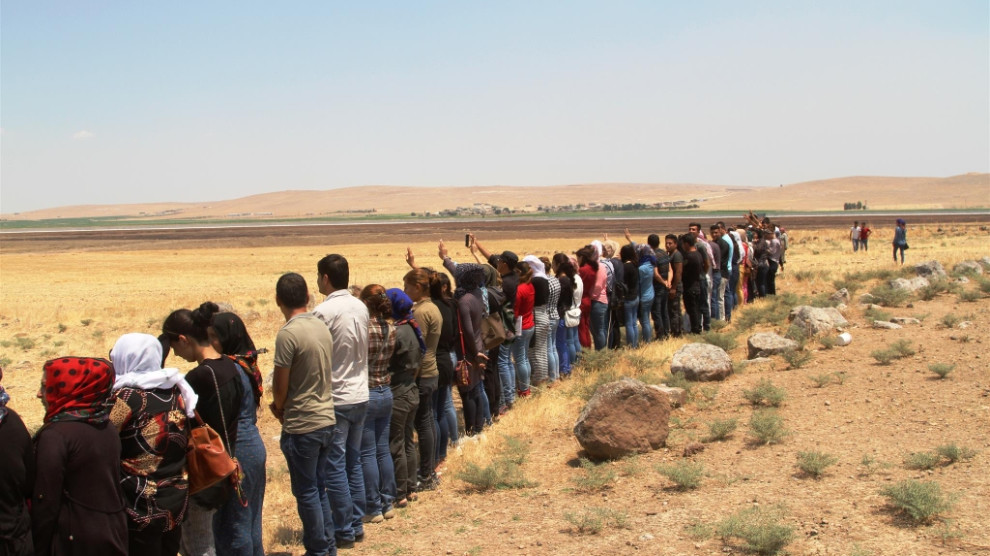 Following a massive demonstration in Kobanê city center yesterday, people formed a human chain and started a human shield action in the border village of Qeremox to the east of Kobanê in response to Turkish invasion threats against North and East Syria.
The demonstrators from Kurdish, Arab, Armenian and Turkmen communities stated that Turkish President Recep Tayyip Erdoğan sees the peaceful co-existence of peoples in North and East Syria as a threat to his dictatorial regime.
One of the demonstrators, Temre Bozî, said that; "Erdoğan and his government strive to disturb the peace in the region. We do not understand why the international community remains silent in the face of the Turkish state's terrorist politics."