ISIS mercenaries surrender to SDF fighters in Deir ez-Zor 
5 children from ISIS mercenaries have sought refuge with the SDF and Iraqi ISIS members surrendered.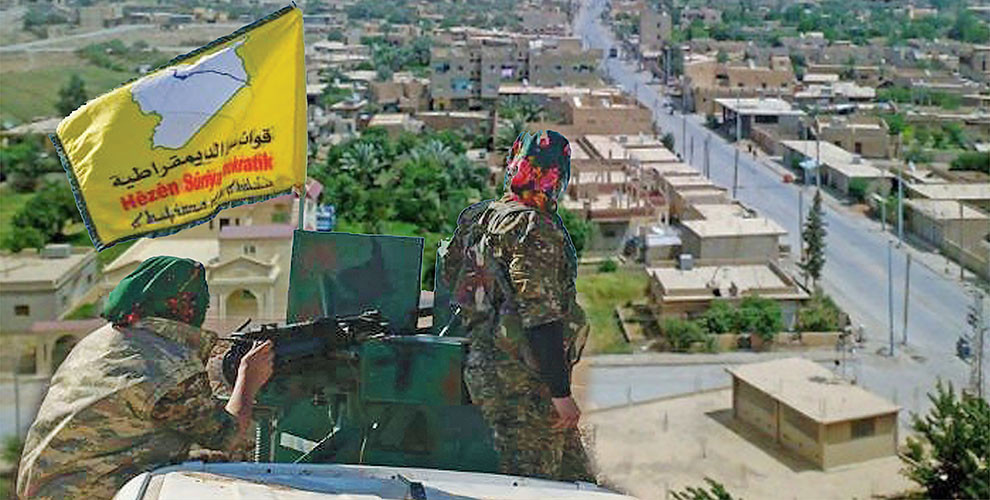 Syrian Democratic Forces continue to tighten the circle around the last bits of land ISIS gangs hold in Deir ez-Zor. The ISIS mercenaries continue to surrender to SDF fighters while fighters continue to rescue civilians through the safe corridors they set up. 
Civilians have been rescued from ISIS mercenaries in the Upper Baghouz area while a group of Iraqi ISIS members surrendered to the SDF.
5 children between ages 14 and 15 who were among ISIS members sought refuge with SDF fighters yesterday. 
Deir ez-Zor Internal Security Forces Press Bureau announced that investigations have been launched for the surrendering mercenaries.
Children seeking refuge with the SDF and the Iraqi ISIS members surrendering to the fighters was caught on camera by ANHA reporters.