Martyrs of 25 June 2015 massacre in Kobanê commemorated
The martyrs of one of the most horrendous ISIS massacre were commemorated in Kobanê: 253 civilians were mercilessly killed on 25 June 2015.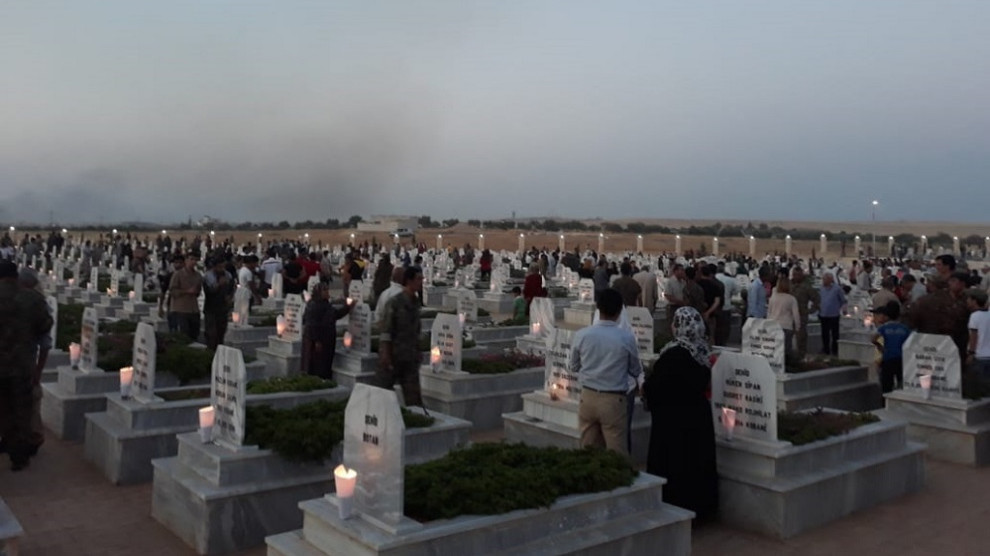 Families and people in Kobanê went to the graveyard to commemorate the 253 victims of one of the worst massacres by ISIS on 25 June 2015.
The martyrs were commemorated by tens of thousands of people at Kobanê Martyrs Tigris Cemetery. On 25 June 2015, 253 civilians were murdered in the village of Berxbotan and in Kobanê city center.
ISIS mercenaries disguised as YPG entred the houses of the civilians and slaughtered them with no mercy. The massacre happened only five months after the liberation of Kobanê, in January 2015. A great victory achieved by the YPG and YPJ which marked the end of ISIS. The massacre was carried out 10 days after the liberation of Girê Spî.
After the speeches made on behalf of the families of martyrs, candles were lit on the graves of all martyrs.