Occupation forces kidnapped several civilians in Afrin
Inhumane acts of the Turkish army and allied jihadists continue in Afrin.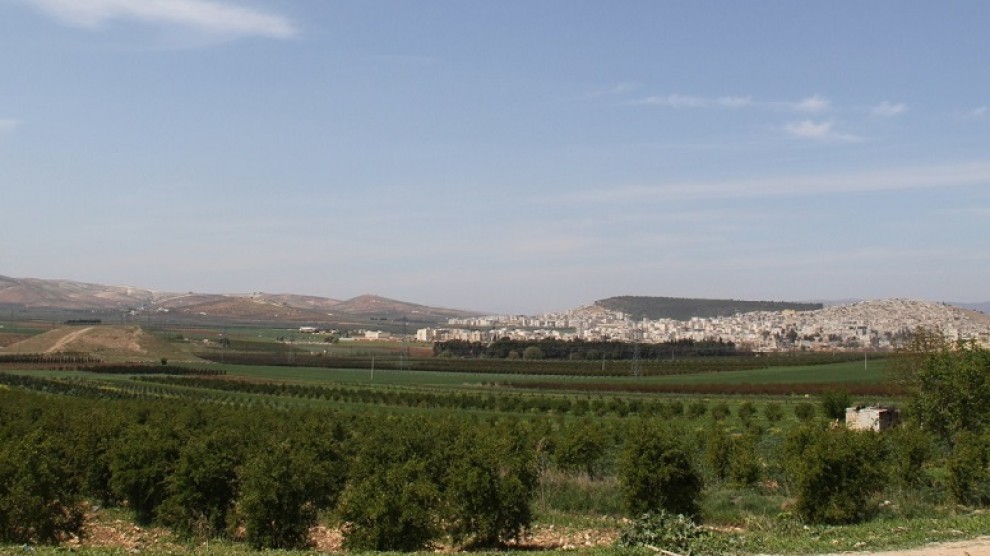 Citing sources from the village of Xelil in Afrin's Shiye district, Hawar News Agency (ANHA) reported that the Turkish invasion army and allied jihadist mercenaries have kidnapped many residents of the village and asked for ransom from their families to release them.
The invaders asked for 3,000 dollars from the family of kidnapped civilian Umer Heyder Reşîd, 1,500 dollars from the relatives of Mihemed Mihemed Cocan, 1,000 dollars from the relatives of Hesen Menan Calo and Arif Mehmûd Reşîd, and 6,000 dollars from the family of Mustefa Îbiş Cafer.
Local sources report that the mercenaries have also looted the properties and belongings of the civilians. While Nacî Elî and Înce Mustef have been abducted, Elî Sefer Edhem had his car stolen by the terrorists.
In the village of Der Sewan in Shera district, the terrorists have abducted civilians Şêxo Mihemed Kerez, Rênas Mihemed Kerez, Şiyar Mihemed Kerez, Fûad Nasan Berazî, Şêxmûs Mihemed Xelîl, Mihemed Horîk Osman, Hesen Ehmed Camo, Roşîn Hebeş Hisên, Menand Enwer Abdullah, Menand Ehmed Axa and Hesen Tirkî Eleq.
In the village of Meydan Ekbes in Rajo district, civilians Emîne Hisên, Emîne Daûd Ekaş, Emîne Umer and her husband, Faruk Hemîd Xalid, Reşîd Umer Seydo, Şikrî Betal Betal and Mustefa Hesen Dodîk have been abducted and their aftermath is not known. The mercenaries have asked for ransom from the families of the kidnapped civilians to release them.
The plundering of civilians' homes and settlement of gangs' families in the region have forced several families to seek shelter in the houses of their relatives.
Reports suggest that the healthcare center located on Rajo road has been turned into an ammunition store.
Local sources also report that the corpse of a young man has been found in the forests located between Afrin city center and the Basute village. The identity of the slain youth remains unknown, as well as the cause of his death.
On the other hand, the occupation forces are not allowing the people to prune their olives in Zerafke and Mabeta regions. The terrorists are asking for ransom in return for the olive groves and confiscating the properties of the local people. Those objecting to these practices are punished.
The gangs have also banned bread sale for the people in the village of Ciweq in order that only one person sells the bread for the entire village.
On the other hand, the terrorists have uprooted 20 olive trees belonging to a civilian named Abdullrehman Osman.