One day balance in Deir ez-Zor: 38 mercenaries killed
Syrian Democratic Forces (SDF) Press Center issued a statement and said 38 gang members were killed in the last 24 hours in the Operation Cizire Storm's final phase in Deir ez-Zor.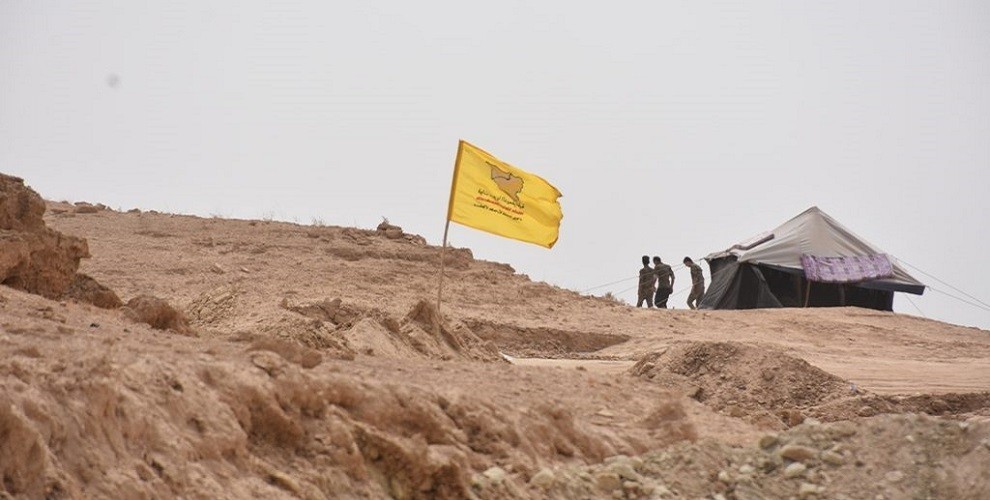 Syrian Democratic Forces (SDF) Press Center announced the balance of the last 24 hours in the final phase of the Operation Cizire Storm against ISIS in Deir ez-Zor.
The statement includes the following regarding the situation in the fronts:
BAGHOUZ FRONT
"Our fighters carried out an operation against terrorist bases at noon and intense clashes broke out. Several mercenaries were killed in the clashes. Our fighters have advanced in this front and terrorists have fled the grounds.
The terrorist organization has carried out a large scale attack, which was pushed back by the fighters and the gangs were forced to retreat.
As the advance in this front continues, the International Coalition jets targeted various terrorist bases and an explosive laden vehicle was destroyed. There is no clear tally of the number of gang members killed. Coalition mortar fire has destroyed 2 explosive laden vehicles and gang members in the vehicles have been killed.
There are occasional clashes in the front, as well as mortar and DHSK fire.
HAJIN FRONT
There have been intense clashes between our forces and ISIS terrorists. Our fighters have advanced in the front and cleared 6 new positions from gangs. Fighters have launched sweeping operations in the areas and confiscated large amounts of weapons and ammunition. Fighters have also neutralized 2 landmines laid by terrorists.
ISIS gangs have also attempted an attack against the fighters' position with an UAV, and the fighters have downed the vehicle.
There are occasional clashes and mortar fire in the front.
THE AL-SOUSSE FRONT
Following 3 days of clashes between our fighters and the gangs, the Mozan village near the Souse town has been liberated. Expert units have neutralized the landmines gangs laid.
The balance:
- 6 positions have been liberated.
- 38 gang members have been killed.
- 3 gang members have been captured.
- 1 mortar, 3 explosive laden vehicles and 2 diggers have been destroyed. The gangs' landmine manufacturing facility and one base have also been destroyed.
- 2 PBG, 1 M16, 6 Kalashnikovs, BKC ammunition and 1 UAV have been confiscated.
- 2 landmines laid by gangs have been neutralized.
- International Coalition jets have carried out 8 strikes."