People met to discuss political situation
Meetings are an important feature of the Democratic Nation project and one being implemented at length.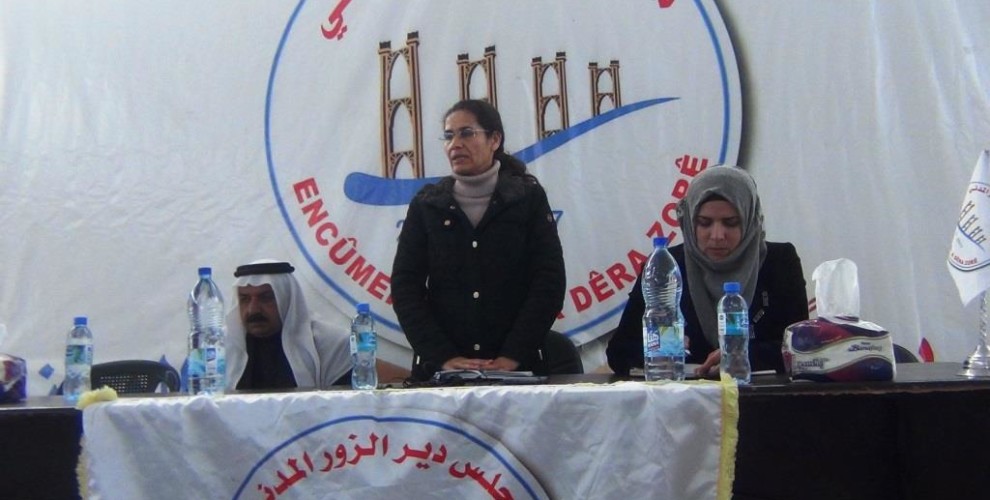 There are many meetings organised all over Northern and Eastern Syria, to discuss the political situation with the people.
A public meeting was held in the town of al-Kesra, in Deir ez-Zor province, to evaluate the political and military developments in the region.
Many local residents, as well as civilian council members, attended the meeting. The meeting started with a minute silence in memory of the martyrs. Deir ez-Zor Legislative Council member, Xelef al-Assad, evaluated the developments in the region.
Ilham Ehmed, chairperson of the Executive Council of the Syrian Democratic Syrian Council (MSD), commemorated co-chair of Deir ez-Zor Legislative Council, Merwan al-Fiteyih, who was killed as a result of an armed attack.  Al-Fiteyih, she said, has always insisted on fighting and resisting.
Ehmed added that Martyr Merwan "is a symbol of the sacrifice for the freedom of peoples."
Ehmed also said that the people should be very careful with the Turkish state psychological war. "Our struggle - she said - against terrorism will continue. In such a sensitive process, the unity of the peoples is very important."