People of Kobane: We will resist Turkey like we resisted ISIS
Protesting Turkey's invasion threats against North and East Syria, the people of Kobane vowed to resist, alongside their military forces, against the attacks of the Turkish state.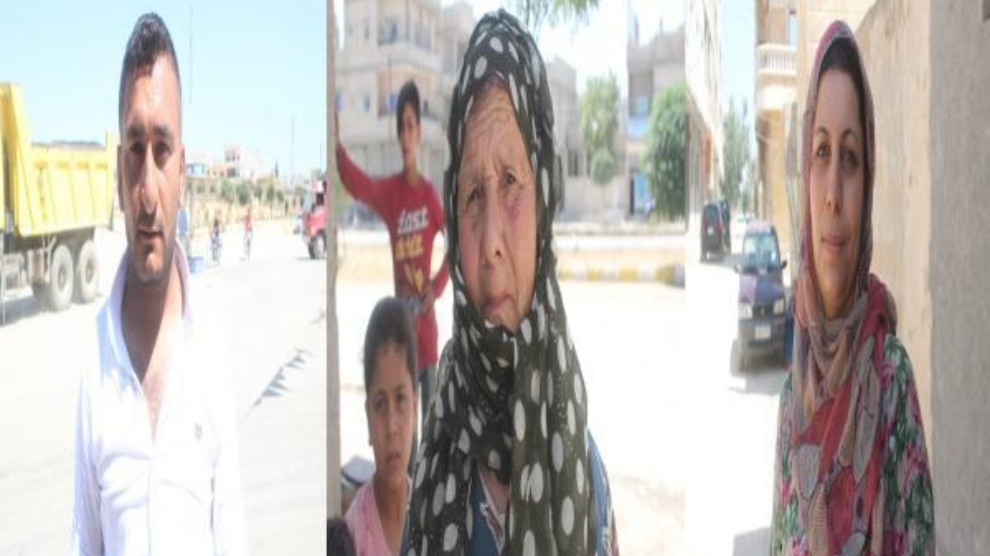 The people of Kobane, who mounted a historic resistance against the Turkish-backed ISIS mercenaries, have also given a message of resistance against Turkey's threats of invasion targeting the North and East Syrian regions.
Resident named Mistefa İsmaîl recalled their resistance against all attacks against the region, saying; "Our youth sacrificed their lives to protect our lands. We are faced with the same threats today and we are determined to stand against the attacks of the Turkish state as well."
Another resident Şemse Mihemed said they are grateful to YPG/YPJ fighters who freed their land from ISIS terrorists. He remarked that the region has become a safe haven thanks to resistance, adding; "We are safe today thanks to our heroes."
Emîna Behaa El Dîn, who also commended the sacrifice of YPG/YPJ fighters that have ensured security in the region, vowed that they will be protecting the gains achieved thanks to the martyrs and their sacrifices.
Mihemed İsmaîl said; "Our military forces are our pioneers. We are living in peace and safety today owing to them. We were freed from ISIS occupation and living freely today thanks to the sacrifice of martyrs."