SDF Commander: Operation continues, ISIS gangs are hit hard
SDF Commander Ednan Efrin said ISIS gangs have been hit hard in Baghouz and that the operation will continue until all of Baghouz is liberated.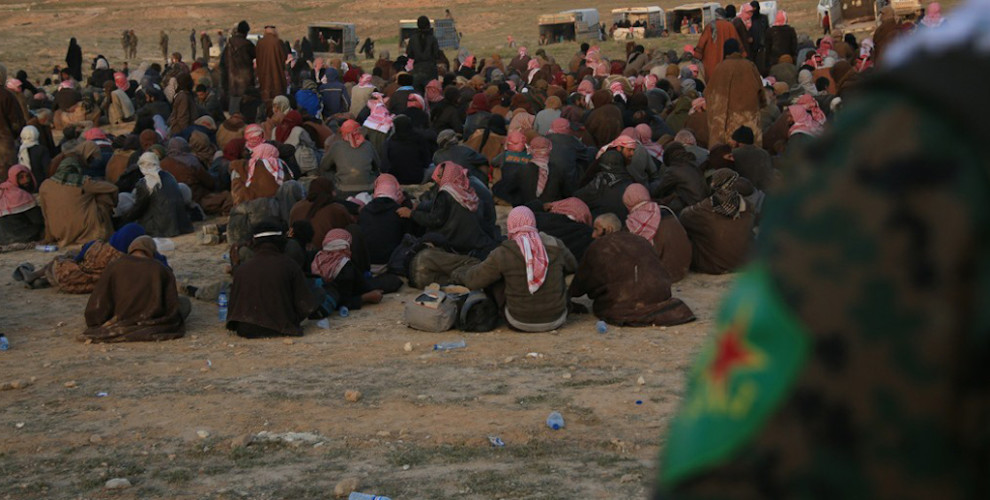 Many positions have been taken back from ISIS in Baghouz where intense clashes continue.
Syrian Democratic Forces (SDF) Commander Ednan Efrin spoke to ANHA on the developments in the operation and said many gang members have been killed in clashes and that an ammunition warehouse was destroyed. Efrin said their forces continue to advance and that the circle has tightened further for ISIS gangs.
Efrin said many ISIS members have surrendered and that more continue to do so, most of them foreign-born. Efrin said the gangs have laid a great number of landmines to stop the advance of fighters: "But the operation continues at full force. Our forces insist on liberating the last area ISIS holds with minimum damage."
Efrin said anti-landmine units have arrived in the are and have started working: "The operation won't stop until all of Baghouz is liberated from ISIS."