SDF quelled jail break attempt of ISIS prisoners in Derik
SDF Official Redur Xelil reiterated their call for an international court to be formed for the trial of ISIS prisoners held by SDF in Northern Syria.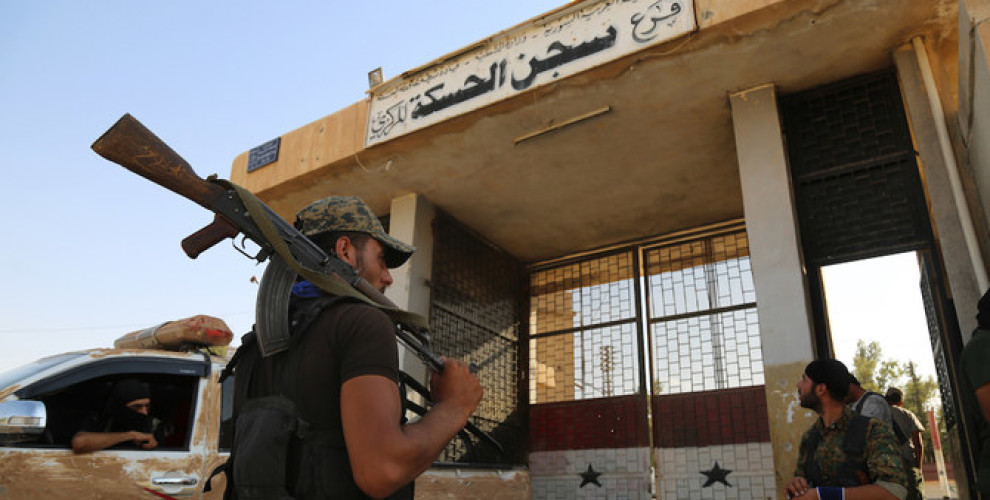 A group of ISIS prisoners held in a detention centre in Derik city of Rojava made an attempted jail break on Friday.
The attempt was frustrated thanks to the intervention of SDF fighters.
International Coalition aircraft provided reconnaissance assistance for the SDF units during their intervention in the detention centre.
SDF Foreign Relations Official Redur Xelil confirmed the prison break attempt of ISIS prisoners and a following uproar, adding that SDF forces brought the situation under control in a few hours.
Xelil added that there has been no break from the prison.
Remarking that ISIS mercenaries constitute a great danger, Xelil added; "This incident shows that these people are terrorists, killers and constitute a danger, a situation we have repeatedly voiced before. On this occasion, we reiterate our call to international forces. These prisoners are a threat for not only Rojava and Northern Syria but the entire world. A substantial solution must be found as immediate as possible. In this scope, we reiterate our call for an international court to be formed for their trial."
Colonel Scott Rawlinson, Spokesperson for the International Coalition, stated that SDF peacefully dealt with the incident and coalition jets monitored from the air."