SDF rescues another group of civilians from ISIS
Syrian Democratic Forces (SDF) have rescued another group of civilians from the last area ISIS gangs hold and took them to safe areas.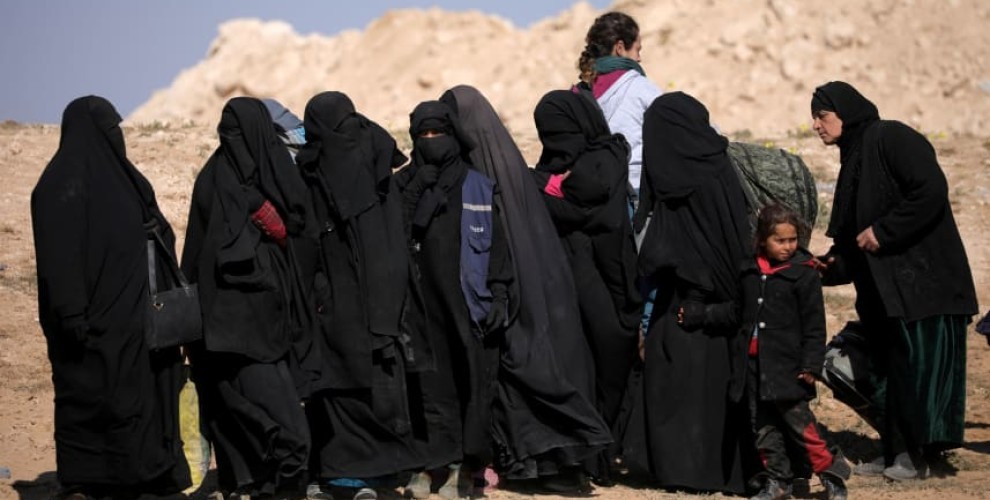 ANHA reporters following the advance of SDF fighters in the region reported that another group of civilians were rescued from the gangs in Baghouz. The report didn't specify how many civilians were rescued but said the civilians, most of whom were women and children, were taken to safe areas.
The gangs are stuck in a half square kilometer area, and are using civilians as human shields. The SDF has slowed down operations due to the presence of civilians.
UN: ISIS PREVENTS CIVILIANS FROM LEAVING
SDF spokesperson Mustafa Bali spoke to the AFP and said: "We want to separate the civilians and evacuate them before we move on with the operation."
United Nations High Commissioner for Human Rights Michelle Bachelet said there are some 200 civilians including many women and children in the area and added that ISIS prevents most of them from leaving.
THEY WILL SURRENDER OR THEY WILL DIE
ISIS gangs are stuck in a few houses and some tunnels. They have laid a lot of landmines to stop the advance of the SDF.
Bali said the gangs have two options: "They will either surrender, or they will die in clashes."