SDF starts operation in Baghouz after the evacuation of civilians
With the liberation of Baghouz, North and East Syria will have been cleared of ISIS completely.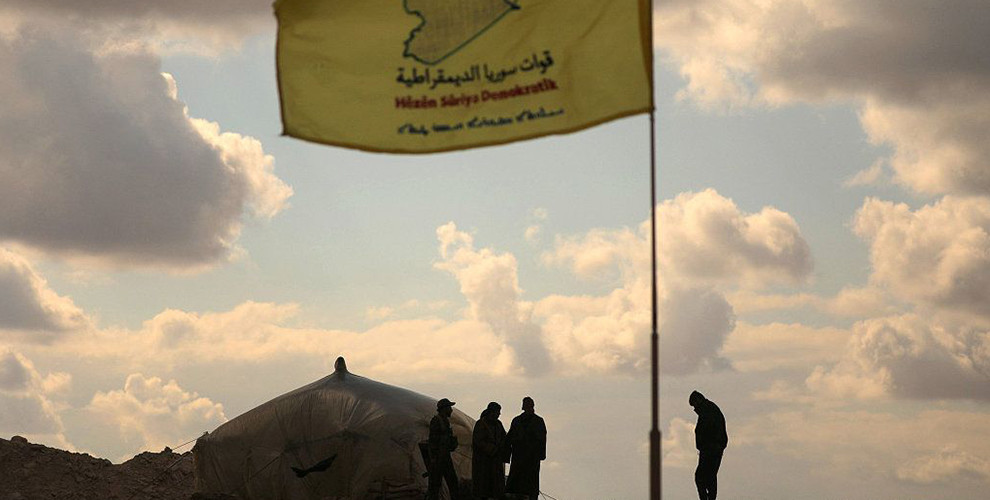 Fighters of the Syrian Democratic Forces have evacuated the last group of civilians and families of mercenaries from Baghouz village of Hajin town and transferred them to safe areas.
In the meantime, a group of ISIS members from various countries including France, Bosnia and Balkan countries have surrendered to the SDF with their families. Hundreds of ISIS mercenaries have surrendered to the SDF in recent days.
The rescued civilians stated that the mercenaries not surrendering in Baghouz are mainly from France, Pakistan, Uzbekistan, Egypt and Saudi Arabia and they include senior ISIS members.
After the evacuation of civilians from Baghouz, SDF forces started an operation against the remaining ISIS groups in the village. The operation was launched at around 18:00 local time Friday evening.
Fierce clashes are taking place in the village at the moment.
SDF had started operations to evacuate the civilians in Baghouz on February 9th. Since that day, thousands of civilians have been rescued and numerous ISIS terrorists have surrendered to SDF.
Speaking to ANF about the operation, SDF commander Ednan Efrîn said the following; "Thousands of people -who include remaining civilians in Baghouz as well as surrendering mercenaries and their families- have been evacuated. As of March 1st, there are no civilians left and our fighters have started an operation against the remaining civilians in the village at 6pm today."