TEV-DEM's Xelîl responds to Erdoğan's threats
"We discussed and evaluated Erdoğan's threats with great concern. If these threats are actually implemented, our answer to it will be heard."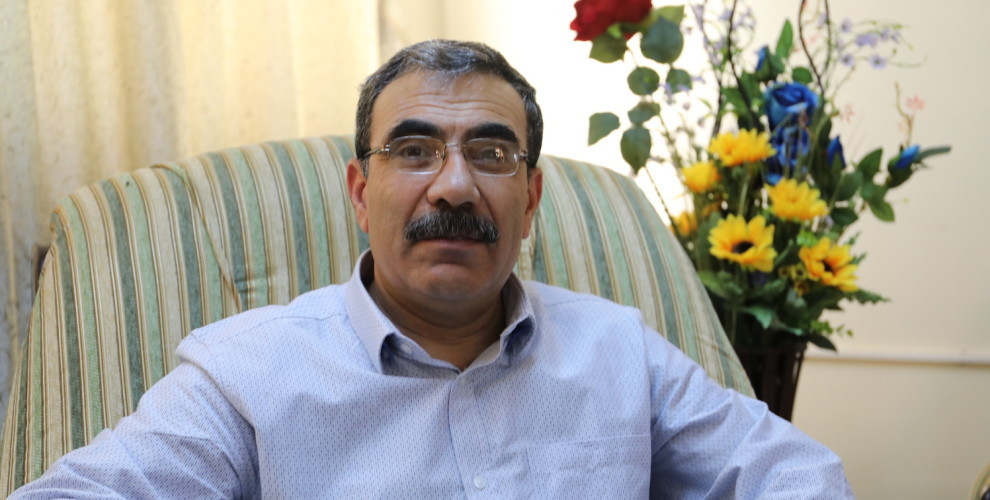 Democratic Society Movement (TEV-DEM) Diplomatic Relations Spokesperson, Aldar Xelîl, commented on Erdoğan's threat to attack the east of Euphrates within a few days.
Xelîl said: "Erdoğan is trying to frustrate the democratic projects carried out in Northern and Eastern Syria. For this reason, - he added - he is threatening to attack the region."
Stating that they take these threats seriously, Xelîl said: "We discussed and evaluated Erdoğan's threats with great concern. If these threats are actually implemented, our answer to it will be heard."
Noting the timing of Erdoğan's threat, the TEV-DEM executive said: "At a time when the SDF entered Hajin and began to clear the region from the mercenaries, Erdoğan began to threaten again.
He is looking for a way to extend the life of DAESH - he added - and thus saving it from disappearing. Everyone knows the support of the Turkish state to terror, especially DAESH."
Xelîl said that Erdoğan tried to disrupt the security of the region. "Erdoğan has occupied Ezaz, Jarablus, Bab and Afrin and now he is making new threats. What he is trying to do is targeting the common life of the peoples of Northern and Eastern Syria. We are on top of this."
Xelîl ended his remarks by adding that Erdoğan and the Turkish state discussed the threats against North Syria and would not be unhappy.