Turkish gangs bomb Tal Rifaat and Sheikh Isa - UPDATED
Gangs under the invading Turkish army have bombed Tal Rifaat and Sheikh Isa, injuring 6 regime soldiers in the attack.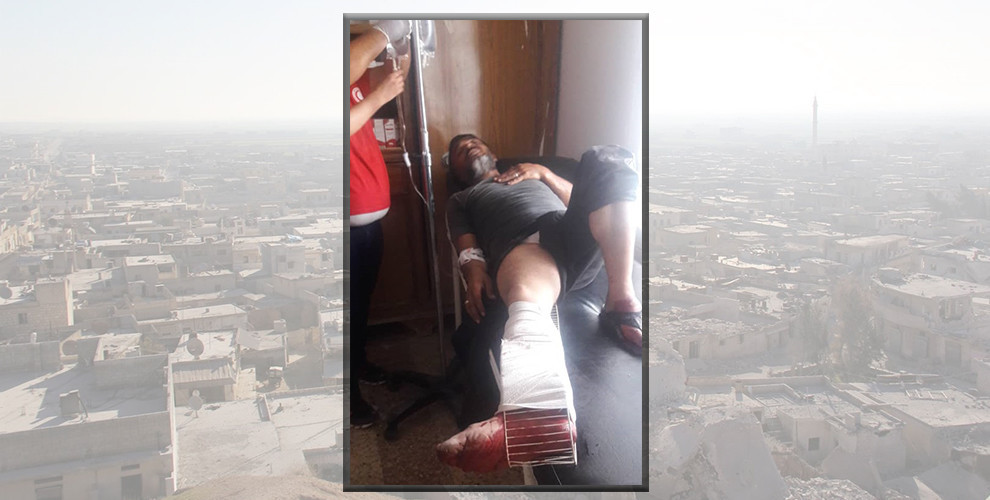 Gangs under the Turkish state who have occupied Shehba's Jarablus-Axtarin-Mare-Azaz-Bab line have bombed the Tal Rifaat town and the Sheikh Isa village in Shehba.
6 mortar shells have been fired into Tal Rifaat, one of the invaded areas of Shehba, and a Syrian state forces checkpoint in the Sheikh Isa village. According to information acquired by the ANF from local sources, 6 regime soldiers were wounded in the attack against the checkpoint.
The attack against Tal Rifaat and Sheikh Isa reportedly stopped some time ago
The Turkish state had fired artilleries into Tal Rifaat on September 10 along with the gangs. The gangs positioned in the Marai district bombed the Tal Rifaat center and targeted the northern part of the city as well as the Usama Dirbes school.
The Turkish state and their gangs have been committing war crimes as they systematically target civilians and civilian infrastructure in the region. In Afrin and all invaded areas, reports about intense criminal activity continue to pour in. Bombing of civilian areas, looting of the residents' homes, abducting people for ransom, torture, executions, harassment and rape are frequent occurrences.