Woman who lost both legs in Turkish attacks tells of Afrin terror
Medîne Hisên lost both legs as the result of Turkish warplanes bombardment of Afrin.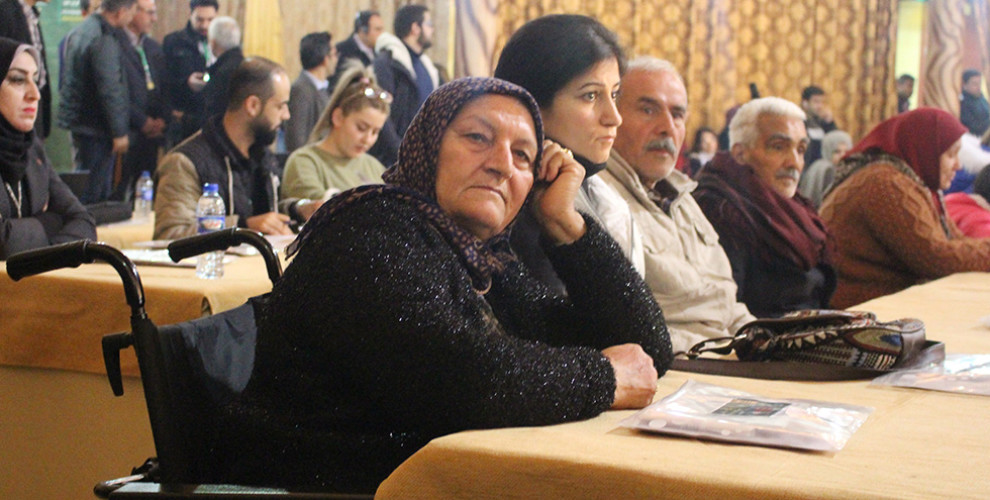 Medîne Hisên, 40, lived in the district of Rajo before the attacks on Afrin carried out by the Turkish state and was forced to flee to Shehba.
She told his story at the International Forum about Demographic Change and Ethnic Cleansing in Afrin which has been organised in Amude.
Hisên said that the invading Turkish state has used all kind of weapons in its attacks on the city.
In these attacks, she added, civilians were directly targeted.
By targeting civilians deliberately, said Hisên, the Turkish state aimed at breaking the will of the people and forcing them to migrate from the city.
Hisên told the audience of how she lost her two legs when Turkish warplanes bombarded the city of Afrin which she was trying to reach.
Hisên also reiterated that her dream, like that of many citizens forced to flee, is to return to Afrin. She called on the international community to take the necessary steps to ensure an end to the occupation of Afrin by the Turkish state and its mercenary allies.