11 killed as HRE hits invaders in three regions
A total of 11 mercenaries were killed and another 4 wounded as a result of the actions carried out by HRE in Azaz, Mare and Shera regions of North-East Syria.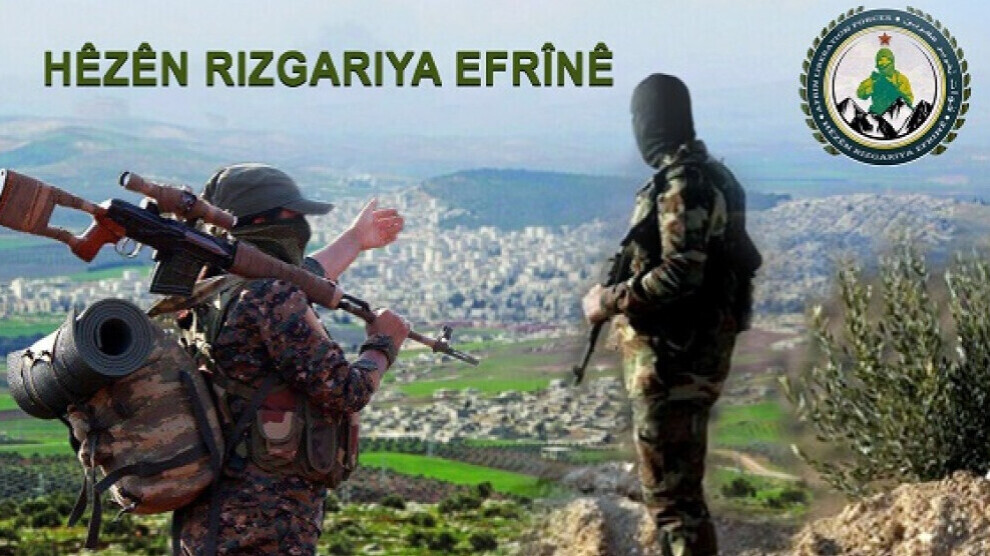 Afrin Liberation Forces (HRE) released a statement announcing the details of their latest actions against the occupation forces in North-East Syria.
According to the statement, HRE fighters hit the invading Turkish forces and allied mercenaries in Azaz, Mare and Shera, Afrin, killing at least 11 of them.
"From the 7th to the 10th of September, our forces carried out actions based on legitimate self-defense in retaliation for the inhumane practices of the Turkish state and to commemorate Martyr Şiyar Deniz," said the HRE and listed the details of their actions as follows:
Our units raided a base of the invading Turkish army in Shera district of Afrin on September 7. Five mercenaries were killed and two others injured during the course of the action, while a motorbike and a DShK weapon were destroyed. In addition, two AK-47 rifles, one BKC machine gun, one cell phone, one radio and identity cards of mercenaries were seized.
On September 9, an action by HRE left three mercenaries dead and one other injured in the village of Til Malid in Mare.
On September 10, HRE fighters struck the invaders in the Cibrin village of Azaz, killing three mercenaries and injuring another.
A total of 11 mercenaries were killed and another 4 wounded as a result of the actions."