3 Syrian soldiers killed, 12 others injured in Turkish attacks
In attacks by the Turkish army and Islamist proxies with armed drones and heavy weapons, three soldiers of the Syrian army were killed and another 12 injured in the vicinity of Til Temir.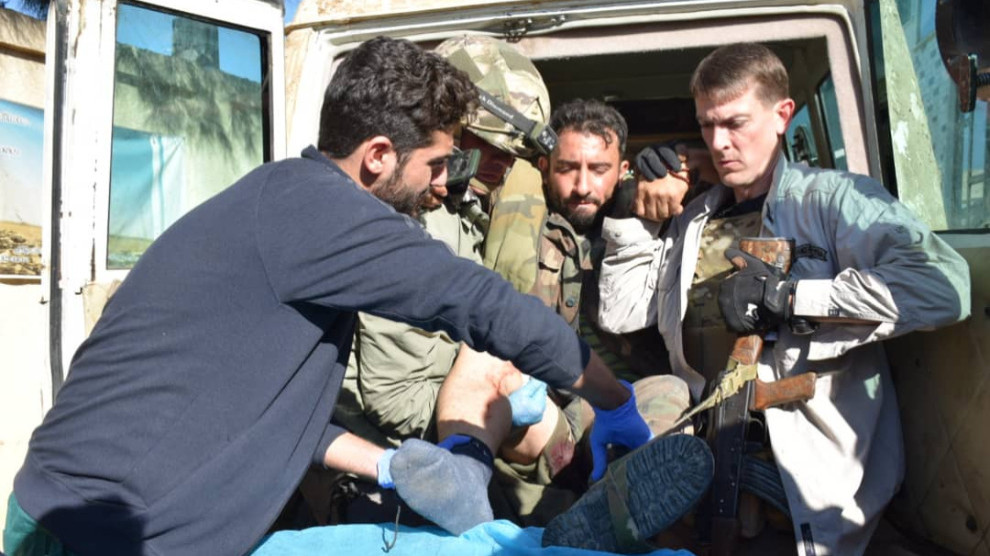 The Turkish invasion army and allied ISIS/Al-Nusra mercenaries have shelled the position of Syrian soldiers in the Qibûr Fercanê village located on the road between Til Temir and Zirgan.
Three soldiers of the Syrian army were killed and another 4 wounded as a result of the attack.
On the other hand, Turkish forces and mercenaries continued their attacks against Um el-Kef village of Til Temir and Dildare village located between Til Temir and Zirgan.
The occupation forces have also targeted the positions of Syrian troops in the area.
Reports from the ground say that 2 Syrian soldiers were injured in Um el-Kef village and 6 in Dildare village. The injured soldiers have been taken under treatment in the hospitals in Til Temir.
According to reports, some of the seriously injured soldiers treated in Til Temir's Şehid (Martyr) Legerin Hospital have been referred to hospitals in Heseke.
In the meantime, the invaders have also attacked the medical teams that rushed to the Dildara village to reach the wounded. A paramedic named Aram Ehmed was wounded in the attack.