445 bombs landed in villages of Manbij in 10 days
The Press Centre of the Manbij Military Council reported that at least 445 bombs hit villages of Manbij during the attacks of the invading Turkish state in the last ten days.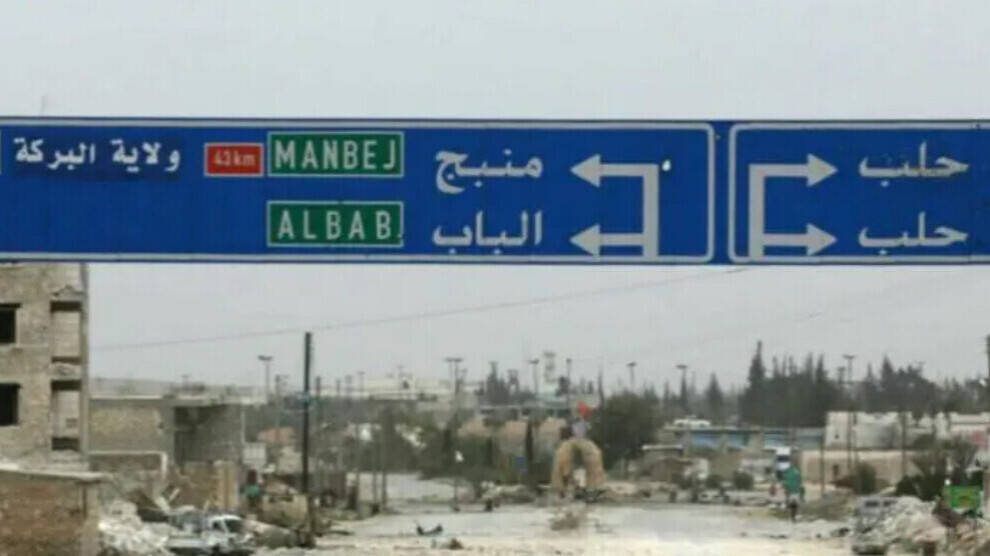 The Press Centre of the Manbij Military Council (MMC) announced a 10-day balance sheet of attacks on the north-western countryside of Manbij.
The 10-day balance sheet included the following information:
"The invading Turkish state presents its foreign policy issues to the Turkish public as part of an imaginary victory. It is currently carrying out hostile operations on all fronts of Manbij.
The invading Turkish state has committed the following crimes on the northern and eastern fronts of Manbij in the last 10 days:
Turkish forces indiscriminately bombed the areas of Hoseriyê, Cat Hoseriyê, Cat, Toxar, Ewn Dadat, Mihsenlî, Ereb Hesen, Um Edese, Seyade, Yalinlî, Qertwêran, Kor Hiyûk, Ceble Hemra, Boxaz, Kewiklî and Erîme.
The Turkish army targeted the villages of Qîrate, Toxar, Helûncî, Yaşlî, Şêx Nasir, Zerzor and Şiweyhe from its bases opposite the battle fronts.
The Turkish army used these bases to intimidate the local people and bombed the village of Ereb Hesen with drones on June 6, 2022.
Moreover, Turkey-backed mercenaries attempted to enter the Mihselî village three times from three directions on June 2, but their attempts remained fruitless thanks to the resistance of the Manbij Military Council forces.
On June 3, our forces killed one of the 'Euphrates Shield' mercenaries backed by the invading Turkish state on the northern front. Furthermore, a mercenary who sought to plant a mine in the vicinity of the Minselî village was injured.
As a result of the 10-day attacks, 445 bombs hit the villages in Manbij, causing material damage."