5 Turkish soldiers and one mercenary killed in HRE actions
5 Turkish soldiers and a member of Turkish-backed mercenaries were killed in the HRE actions carried out on 6-7 May.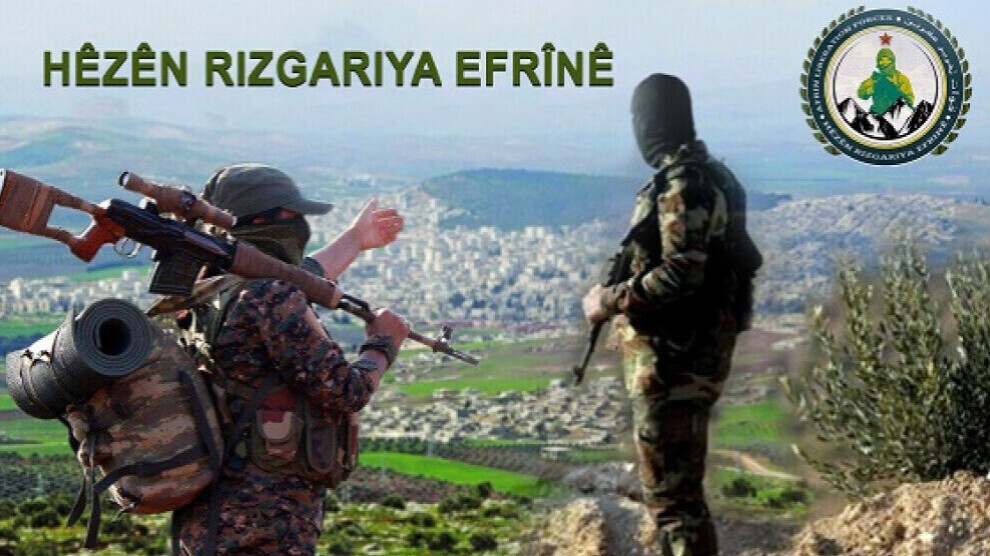 Afrin Liberation Forces (HRE) released a statement announcing the details of their latest actions against the Turkish army and allied mercenaries in North-East Syria.
According to the statement, HRE fighters targeted the occupation forces in the regions of al-Bab, Mare and Afrin on 6-7 May in response to their attacks.
On May 6, HRE fighters struck a Turkish military base in al-Bab region twice, killing three soldiers of the Turkish occupation army.
On May 6, HRE fighters targeted another military base of the Turkish army, killing two soldiers.
Another action by HRE killed a member of Turkish-backed mercenaries on the same day.
On May 7, HRE fighters shot down a drone of the Turkish army in the occupied Afrin region.