AANES: There will be no solution or stability until Afrin and other occupied regions are liberated
The Autonomous Administration of North and East Syria saluted the resistance of the displaced Afrin people in refugee camps, insisting that "The Syrian crisis cannot be resolved without the liberation of Afrin."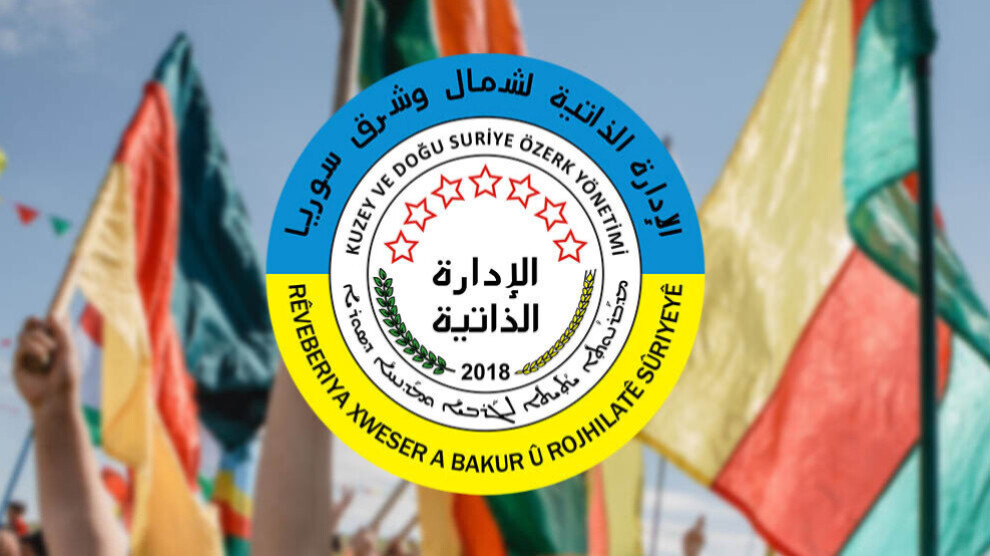 The Autonomous Administration of North and East Syria (AANES) released a statement to mark the 5th anniversary of the occupation of Afrin by the Turkish state.
The Autonomous Administration insisted that the struggle would continue until Afrin and other occupied regions were liberated.
The AANES statement on Tuesday includes the following:
"January 20 will mark the 5th anniversary of the beginning of the Turkish attacks on Afrin. The Turkish attacks targeted the democratic project, and at the same time, Turkey's intention to invade Syria and revive its imperial past was revealed. Afrin was occupied as a result of political bargaining, and, unfortunately, these bargains and agreements are still in force. Changing the demographic structure of the occupied regions and supporting terrorism disclaims the Turkish rhetoric that its military operations serve the Syrian people. In the meantime, it shows that there are attempts to deepen the Syrian crisis and that these forces and parties have made further agreements over the Syrian people.
'ALL KINDS OF CRIMES HAVE BEEN COMMITTED FOR 5 YEARS'
With all these developments, the suffering of the Syrian people, especially those who were forcibly displaced from their lands, continues. Today marks the 5th anniversary of the Turkish attacks on Afrin. Based on lame excuses, the Turkish state has sought to expand its occupation in Syria, to crackdown on Syrian people, to support terrorism and to prevent stability and agreements.
Afrin, where stability had been achieved and thousands of Syrians had taken refuge before the invasion, has been under pressure, terror and occupation for the last 5 years. Ethnic and cultural crimes are committed in occupied Afrin. These crimes and violations of rights are committed before the very eyes of the UN, humanitarian and legal organizations.
'SILENCE INCREASES CRIMES'
These crimes must be stopped immediately, and the occupation must end. At the same time, those responsible must be prosecuted and held accountable. Silence paves the way for Turkey to commit such crimes.
We believe that there will be no solution or stability until Afrin and other occupied regions are liberated from the Turkish state. The statements of involved parties concerning the existing agreements and plans and Turkey's role in the occupied regions are unacceptable, which we strongly reject.
In this context, we salute the resistance of the people and the military forces of Afrin. We insist that the struggle will continue until we ensure the safety of our displaced people and their return to Afrin. In the meantime, we glorify the historic resistance of our people in Shehba and other camps.
We tell all the forces in Syria that Turkey is contributing to all kinds of terrorism with its occupation and ongoing threats in Afrin and other regions. The silence of these forces shows that they are a party to Turkey's interests in the Syrian people. We would like to state that adhering to moral values is a historical responsibility in this period.
As the Autonomous Administration, we promise our people that we will continue to protect the achievements of the revolution and that we will never renounce liberating the occupied areas. We commemorate all our heroic martyrs who sacrificed their lives in Afrin and other parts of Syria, and we reiterate that we will follow in their footsteps to achieve the great victory."