Active struggle against ISIS mentality in Hol Camp
An active struggle is waged for the total elimination of the ISIS mentality through the education projects and various activities in the Hol Camp in northern Syria.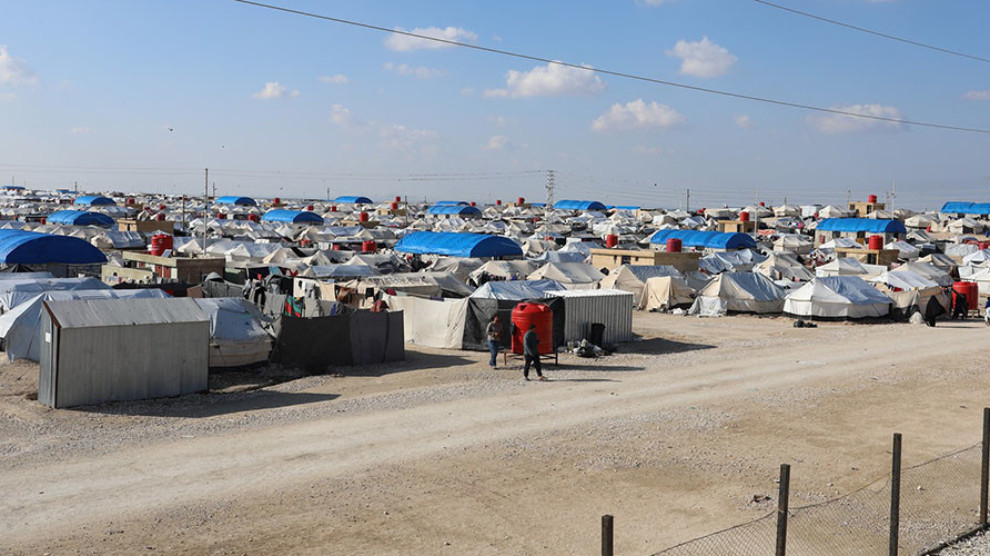 The Hol camp was established on March 9, 2016 by the Refugee Affairs Office of the Cizire Region Civil Work Committee, located 45 km east of Heseke city and about one kilometer south of the Hol (Hawl) town.
The administration of the Hol Camp in the Cizire Region of North and East Syria, continues with its efforts to create the most favorable space possible for as many as 71,000 residents of the camp. While opening up areas of employment for the refugees and meeting their needs, the camp administration is on the other hand waging an impressive struggle against the ISIS mentality. In this scope, methods of education and daily activities for women and children are developed.
The Hol Camp is the largest one in North and East Syria. It houses 71,000 refugees who include not only the ISIS members and families that surrendered to SDF (Syrian Democratic Forces) in Baghouz, but also the civilians displaced from various regions of Iraq and Syria.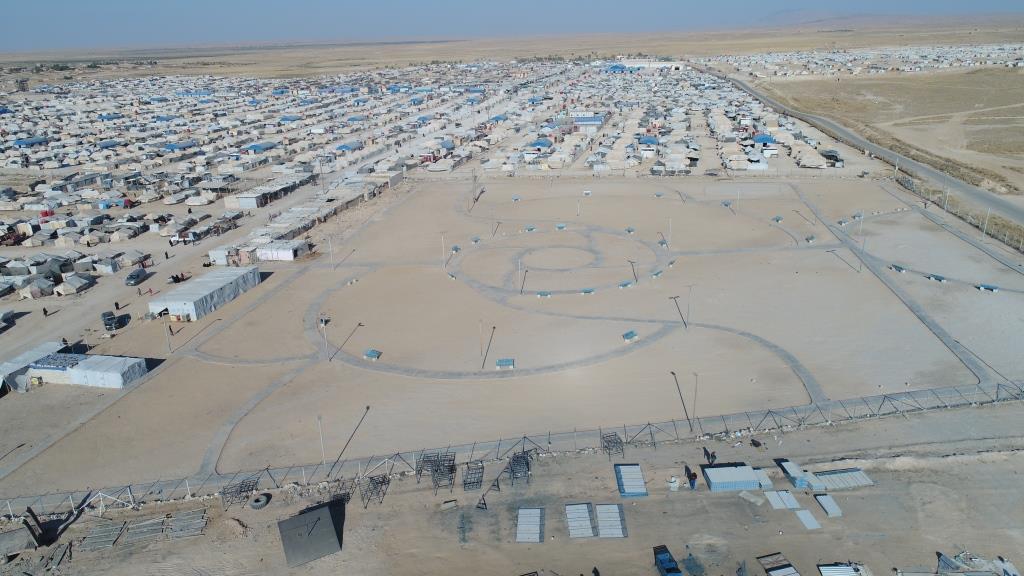 The camp has recently come up with cases of violence. On June 27, a pregnant woman from Indonesia, named Soder Mini, was found dead in the camp. In another case, a young Iraqi citizen was killed on September 5 by ISIS terrorists who infiltrated into the camp dressed in burqas.
In order to avert similar cases and to give a prevalent fight against ISIS mentality, the camp administration started to develop various projects and activities.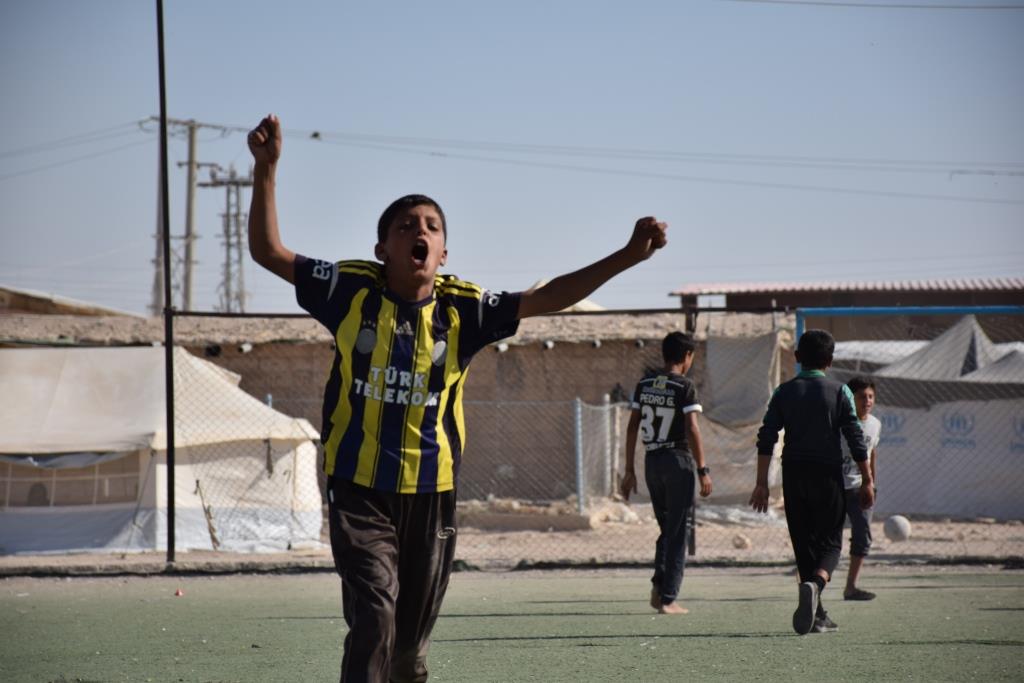 16 schools opened in the camp
Within the scope of the projects it developed, the Hol Camp administration opened 16 schools to provide education for the children of ISIS families. 5,000 children attend the classes in these schools and their books are laid out by UNICEF. The goal of the education is to raise awareness among children against ISIS mentality.
On the other hand, the camp administration has created playgrounds for children in the three parks they have built so far.
The play and recreation projects developed by the camp administration include 17 permanent football grounds and 5 gyms.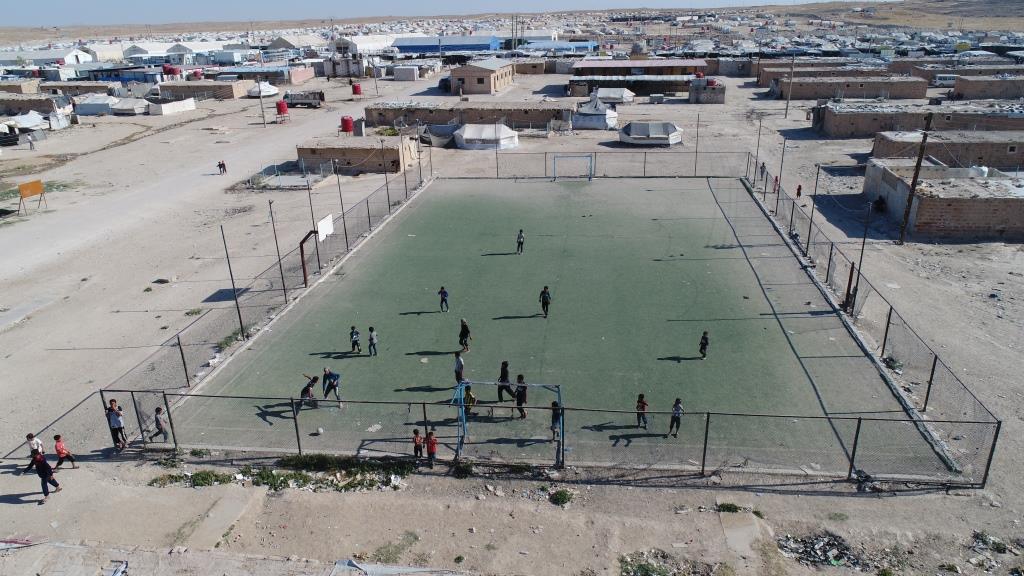 Şivan Ehmed, an administrator of the Services Office of the camp, pointed out that the goal of their project was to help get the ISIS radical mentality out of the children's minds. He said that ISIS families refusing to children to schools was the most basic and common problem they have faced while putting their projects into practice.
The Hol Camp consists of 7 sections. The first three sections are accommodated by those who fled the ISIS attack in Mosul in 2014. The fourth section houses Syrian refugees, while the fifth, sixth and seventh sections are allocated to the families of ISIS members. The section called "Muhacirat" (Immigration) houses the families of foreign ISIS members.