Afrin and Shehba Canton Council co-chair calls for embargo to be lifted
Afrin and Shehba Canton Council co-chair Cemal Reşid called for the embargo on Shehba to be lifted and pointed out that the region is facing a major humanitarian disaster.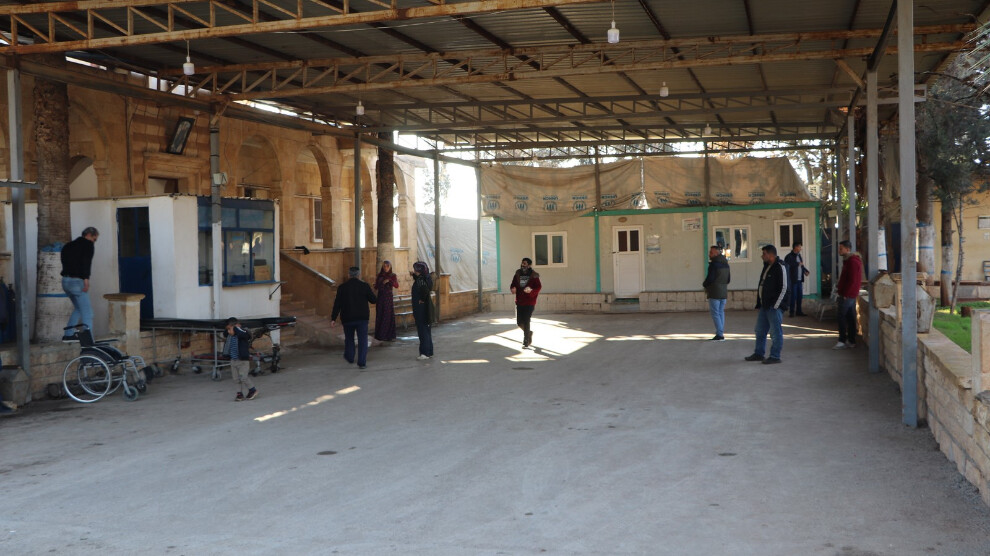 The Damascus government has been embargoing the Shehba Canton for 5 years. From August 2022, the Damascus government tightened the embargo, preventing the entry of fuel, health products, medicine and essential life supplies. This embargo puts the lives of hundreds of thousands of Afrin refugees and Shehba residents in danger.
Speaking to ANHA Afrin and Shehba Canton Council co-chair Cemal Reşid said: "When the forces intervening in Syria come to an agreement, the embargo on Shehba Canton, and the neighbourhoods of Şêxmeqsûd and Eşrefiye is tightened."
Lack of fuel
Reşid continued: "The embargo has been in place for more than 9 months and the forces affiliated with the Damascus government do not allow fuel to enter the canton. As a result, the canton administration only supplies 2 hours a day of electricity instead of 5. On 27 April the Regional Board of Directors decided to cut the electricity completely."
Reşid warned that there is a risk of a great humanitarian disaster in the region and said: "The fuel we have is very limited. The infrastructure of the canton was completely destroyed. Fuel is needed for the extraction of water and the functioning of bakeries to deliver bread to the people through the communes."
Reşid drew attention to the decline in health services in the canton as a result of the embargo and said: "People can no longer go to hospitals and health centers. Many people lost their lives because there is no transport. Hospital and health vehicles are powered by electricity. That's why generators have to run all the time. However, there is no fuel. If the embargo continues, the health services in the hospital will stop."
Reşid stated that due to the lack of fuel, agriculture is in a crisis and farmers could not irrigate their fields and could not start the harvest.
Call
Reşid called for the embargo to be lifted and said: "We call on all relevant legal and humanitarian institutions to fulfil their responsibilities and lift the embargo. If this embargo continues, we will have to face a great humanitarian disaster in the canton."