Afrin Liberation Forces: 16 invaders killed
The Afrin Liberation Forces reported that their latest actions killed 5 soldiers, 1 policeman and 10 mercenaries and injured 2 soldiers and 6 mercenaries.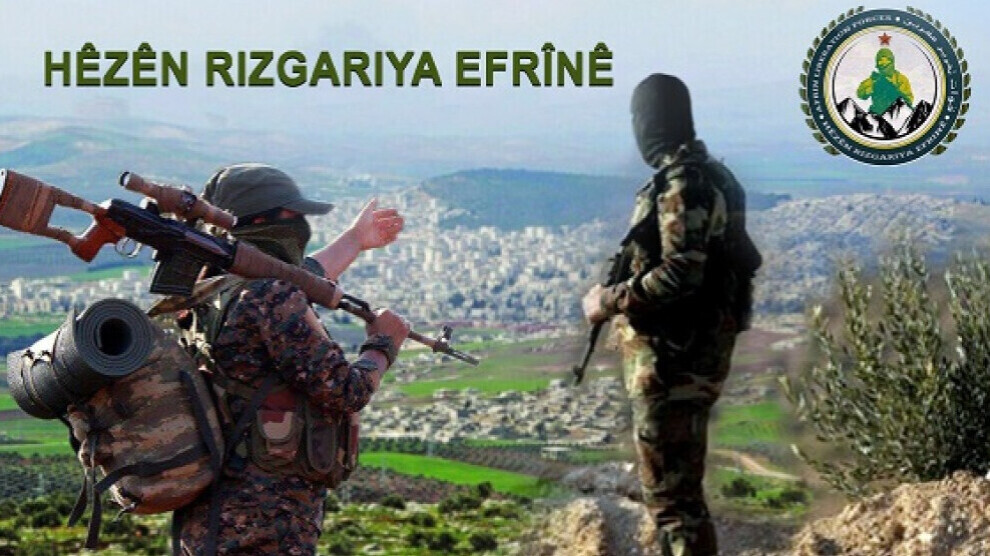 The Afrin Liberation Forces (HRE) released a statement providing information about their latest actions against the invading Turkish army and their mercenaries in North-East Syria. The HRE statement on Friday includes the following:
"On December 28, 2022, two special operations were carried out against the invaders in the al-Bab region. As a result of these operations, a policeman and 6 mercenaries were killed, and 3 mercenaries were injured. Also, a crane was destroyed, and a car was damaged.
On January 3, an action against the Turkish army base in the village of Kîmare killed 2 Turkish soldiers.
On January 8, a group of mercenaries attempted to attack our areas in the Shehba region, facing a response from our forces. In the clash that ensued, 2 mercenaries were injured, 3 BKC chains and 3 AK-47 guns were seized by our forces.
On January 10, a mercenary was killed as a result of an assassination action in the al-Bab region. On the same day, 3 mercenaries were killed in another action in the region. One 14.5 DShK heavy machine gun was destroyed.
On the same day, an action was carried out against a Turkish base in the Azaz region. As a result of this action, 3 Turkish soldiers were killed, and 2 others were injured. On the other hand, a mercenary was injured as a result of a targeted action in the Marê region.
As a result of these actions, 5 soldiers, 1 policeman and 10 invading mercenaries were killed, 2 soldiers and 6 mercenaries were injured."