Al Mehmudli Camp welcomes 190 new families
The Al Mehmudli Camp Administration has completed the expansion of the camp with the support of the Tabqa Region Democratic Civil Administration Social Affairs Committee. The camp management welcomed 190 new families.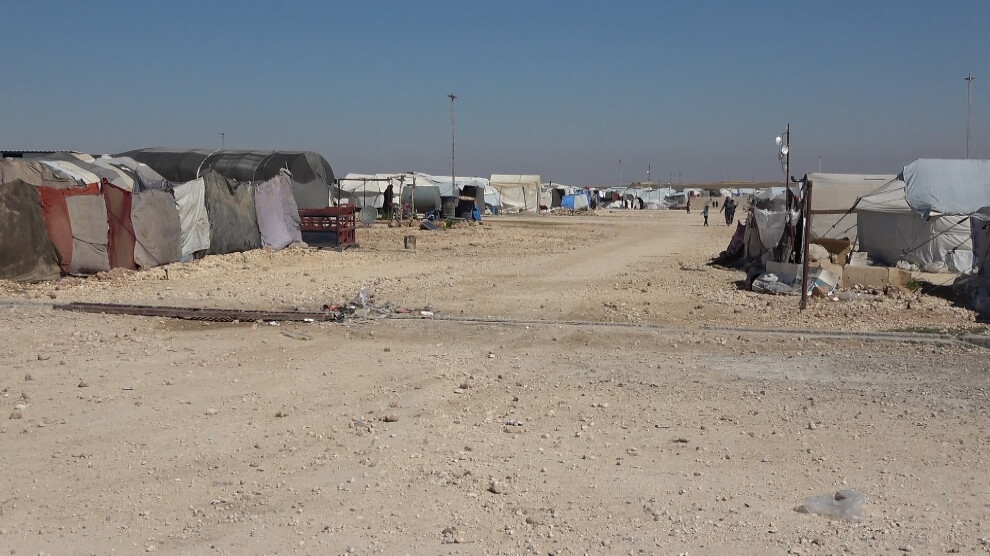 The Democratic Civilian Administration of Tabqa Region carried out expansion works in the Al Mehmudli Camp due to the increase in the number of refugees, located 15 km north of Tabqa, from different parts of Northern and Eastern Syria.
190 new tents were set up in the camp.
Many families staying in Ain Issa Camp had to come to Al Mehmudli Camp due to the attacks of the invading Turkish state and its mercenaries on 13 October 2019.
Speaking on the subject, one of the camp administrators, Ebdulhadi El Ebid, said that they are doing expansion work to accommodate those coming from Ain Issa Camp, and that they have established a new camp in the El Mehmudli Camp stadium and garden.
Noting that the sewer networks are connected with the old ones, Ebdulhadi El Ebid said that the pipes have been extended to provide drinking water to the refugees in the camp.
Ebdulhadi El Ebid, who said that forced migration should be stopped, added that the social affairs committee will build a new camp in the region.