An ISIS leader killed, another arrested by SDF
An ISIS leader was killed, and another arrested in two separate operations in Deir ez-Zor and Shaddadi.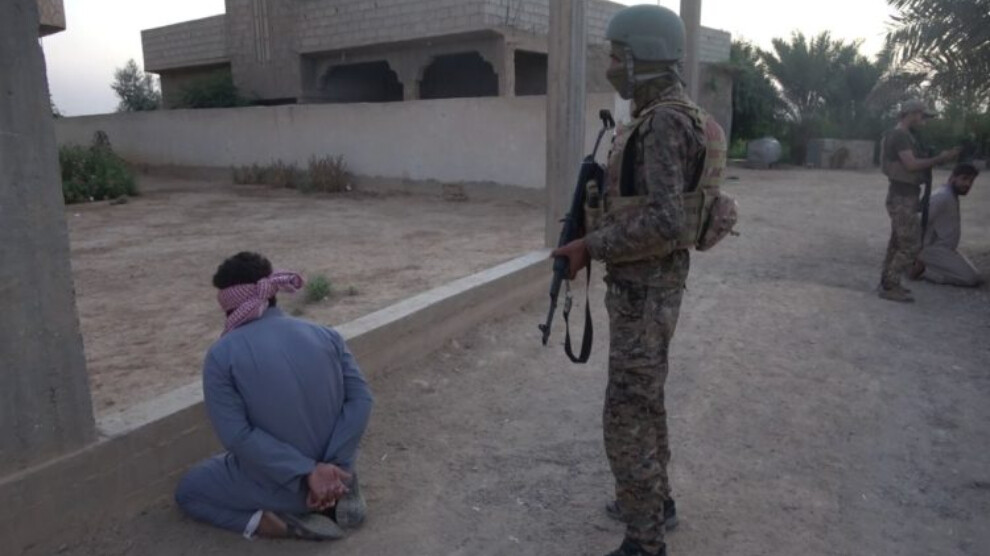 In a joint air landing operation conducted by the SDF (Syrian Democratic Forces) and the international coalition in al-Hawaij, one of the ISIS terrorist leaders was neutralized last night when he started to open fire, refusing to surrender.
"The terrorist was involved in hatching out the scheme to attack Gweiran prison in al-Hasaka last November when our forces thwarted the terrorist plan by arresting several terrorists involved, including the cell leader Mohamed Abid al-Awad, in addition to detonating two car bombs meant to be driven and bombed at the main gate of the prison to create holes," said the SDF Media Center in a statement detailing the operation on Tuesday.
The statement said, "Our forces found several weapons and an explosive belt when searching the house where he was hiding. In another security operation, our SDF Special Units arrested a local ISIS terrorist leader in al-Alwa village, south al-Shadadi, south of al-Hasaka. The terrorist was responsible for transferring weapons to the terrorist cells, recruiting terrorists, and hatching out plans for targeting military forces and service institutions. During the operation, weapons, equipment, and documents in his possession were confiscated."