Another woman killed in Camp Hol
A woman's body has been discovered in the sewage system in the northern Syrian Camp Hol.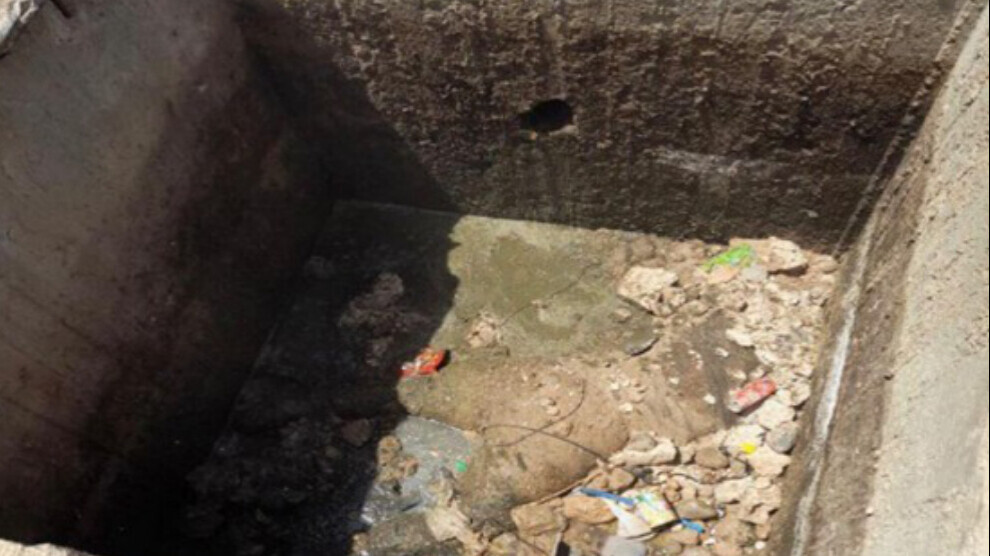 Employees of an aid organization have discovered a woman's body in the sewage system in the northern Syrian internment and refugee Camp Hol. Security forces recovered the body and began an investigation. The Heyva Sor a Kurd health center is trying to identify the body.
ISIS in Camp Hol
Camp Hol is currently housing 29,142 refugees from Iraq, 18,903 from Syria and 8,109 families of ISIS mercenaries. The ISIS women have set up new structures in the camp and murders occur regularly. Despite strict raids, the Autonomous Administration is finding it difficult to get the situation under control, especially since the countries of origin of many of the mercenaries do not take any responsibility for their nationals.
With the Turkish attacks, the killings in Camp Hol also increased. The camp is considered the most dangerous refugee camp in the world. At least 13 people have been murdered by ISIS cells in the camp since the beginning of the year. Often the murders go undetected as people simply disappear and their bodies are buried under tents or other locations.
On 13 May, Ibrahim Mihemed, a member of the camp's security forces management, reported that the mercenary's activity in the camp was increasing. He said: "The killings are committed by the families of the ISIS mercenaries. Because the ISIS mentality lives on in the families and also influences the children. A system of fear and intimidation is being applied to the refugees from Iraq and Syria."