Asrın Law Office: No solution without Abdullah Öcalan
Asrın Law Office said that talking about the solution of the Kurdish problem without Kurdish leader Abdullah Öcalan will bring no solution.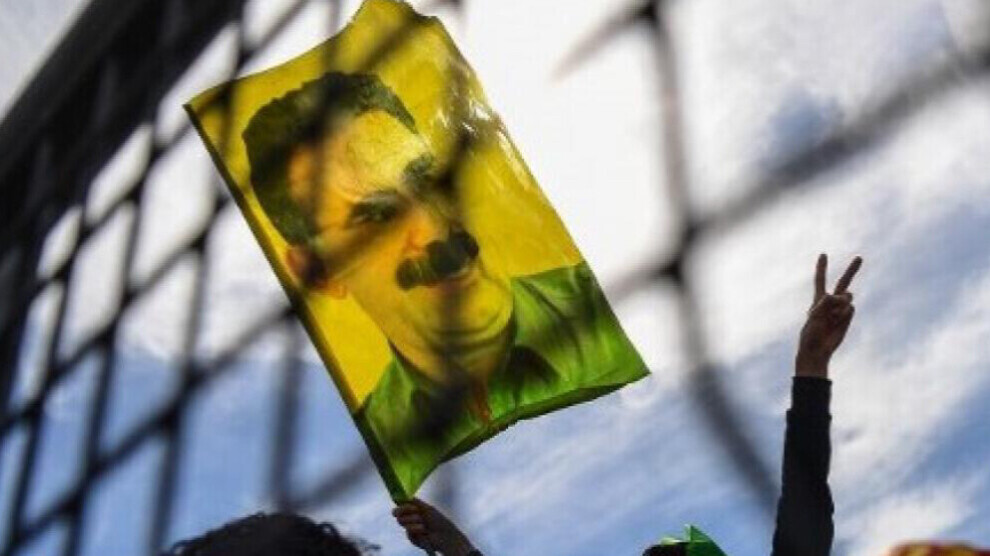 Asrın Law Office released a written statement following the recent discussions on the role of their client, Abdullah Öcalan, in the solution of the Kurdish problem. Written in both Kurdish and Turkish, the statement pointed out that "debates have been ongoing to address the position of our client, Abdullah Öcalan, and his role in the resolution of the Kurdish problem. However, he is not given the opportunity to opine on these and similar issues."
' MR. ÖCALAN' IS THE MOST IMPORTANT INTERLOCUTOR'
The statement further recalled that Abdullah Öcalan remains under aggravated isolation and that all his rights have been trampled down.
"Even though there has been no obstacle to a democratic solution of the Kurdish problem, the Turkish governments in power have never resolved it. Therefore, talking about Öcalan or the solution of the Kurdish problem without Öcalan is not a proper way and method for a genuine and permanent solution. Undoubtedly, the most important interlocutor for a democratic future and an honourable solution is Mr. Öcalan. He made significant efforts under the most difficult conditions and tried to build peace through the numerous solution proposals he introduced. His resistance against the isolation practices is the continuation of these efforts.
As a representative of deliberative democracy, the Peoples' Democratic Party (HDP) is a leading party which aspires to promote peace and democracy. It is not possible to create conditions for a solution and to pave the way for peace in Turkey without the HDP.
The Kurdish question is ultimately a constitutional question. It is Mr. Öcalan himself who has been trying to debate all the main problems of the Kurdish issue within a constitutional and legal framework and the Turkish parliament. However, the Kurdish issue has come to a deadlock because of the isolation he is subject to.
'ISOLATION IS SOURCE OF DEADLOCK'
The isolation imposed on Mr. Öcalan leads to a deadlock concerning the Kurdish issue and the isolation in turn maintains the deadlock. The recent discussions will remain tentative if we do not deal with these facts. In order to end the isolation, it is necessary to grant Mr. Öcalan his fundamental rights to make his voice heard."