At least 13 civilians killed in Afrin
Turkish bombardments on Afrin city center that continued from last night into this morning have killed at least 13 civilians and wounded many more. Most of the dead are children.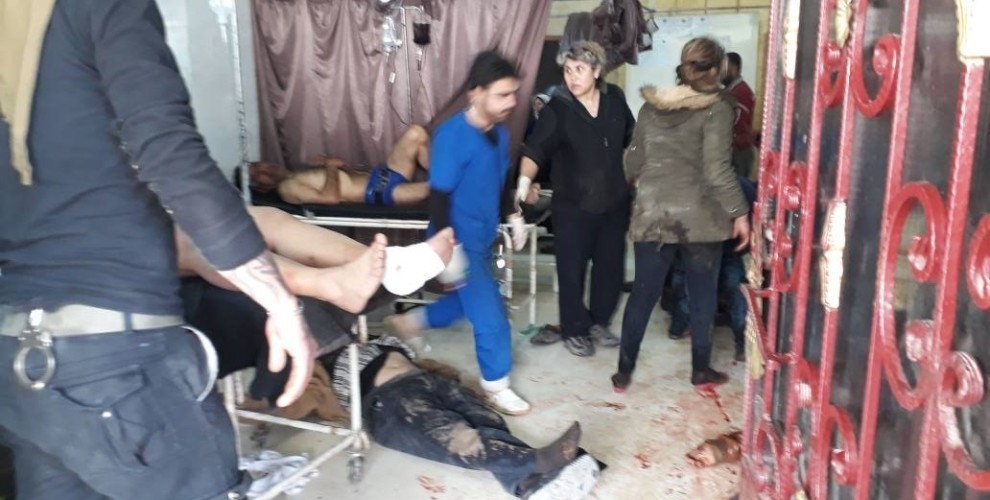 The invading Turkish army and allied gangs intensely bombed Afrin city center with mortar and artillery fire from last night until this morning. 13 civilians, mostly children, died and many more got wounded as a result.
ANF reporter Ersin Çaksu who is in Afrin stated this is only the number they themselves have reached.
Some of the dead civilians were identified as Ehmed Exlas (32), Şewket Henan (30) and Qidret Bexlawa (70).
Several were reportedly wounded in the attack. Hospital sources named some of them Nezmî Elî (45), Heval Cangora (22), Ebdulwehab El-Xelef (60) and Hisên Ebdulwehab (35).
Reports say that artillery shelling on the city center continues.
Turkish army has killed more than 250 civilians since the invasion operation against Afrin began on January 20.