Autonomous Administration: Turkey must be called to account
We will end the occupation, achieve victory, and build a democratic country dominated by peace and security, said the Autonomous Administration of North and East Syria.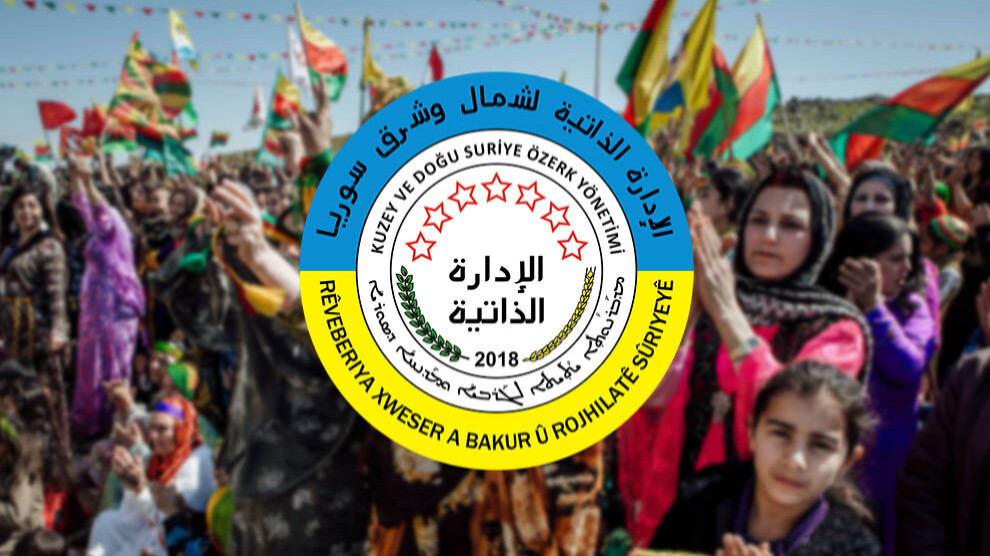 The Autonomous Administration of North and East Syria stated that the occupied regions will be liberated, marking the first anniversary of the invasion attacks launched by the Turkish state against Serêkaniyê (Ras al-Ain) and Girê Spî (Tal Abyad).
The Turkish state launched an invasion attack on both regions on 9 October 2019. In its written statement, the Autonomous Administration said, "The Turkish state is violating international agreements and moral codes by invading Serêkaniyê, Girê Spî, Afrin, Bab, Jarablus and Azaz. Turkey is committing crimes of genocide and ethnic demographic change. Gangs affiliated with the Turkish state claiming to be Syrian are involved in kidnapping, murder, blackmail, sexual abuse."
In the statement, the following expressions are delivered: "A year has passed since the occupation of the regions where "Kurdish, Arab, Syriac, Circassian and other peoples lived together. Turkey has disturbed the stability and security of the region with excuses far from reality in order to expand the occupation, to divide Syria, to play with the fate of Syrian people and to realize its own interests. Unfortunately, some Syrian parties connected to Turkey are obscuring these crimes. Turkey is trying to protect its interests in the region and using those circles in the conflict zones. The Turkish state is instigating conflict and war in Syria, Libya, Iraq, Africa, Greece, Azerbaijan, Armenia, Arabian Gulf and Yemen.
On the anniversary of the invasion attacks against Serêkaniyê and Girê Spî, we respectfully commemorate the heroic martyrs who sacrificed their lives for the sake of defending the region and villages.
Those resisting responded to the occupying Turkish state and terrorist gangs. The resistance in Kobanê and Afrin spread to the Northern and Eastern Syrian regions. This resistance is the legacy of our people and will triumph.
We call on the United Nations (UN), the European Union (EU), the Arab Union, the International Coalition, human rights organizations and women's rights defenders to prevent the crimes of the Turkish state, which causes disorder in the region and the world, violating all international criteria.
We urge UN Human Rights Committee and related committees, which have documented in their latest report the crimes committed by the Turkish state and its gangs in the occupied territories, to launch an investigation and to call to account the gangs, terrorists, murderers and those responsible in Turkey who have committed crimes against humanity.
We say to our people who had to emigrate from Afrin, Serêkaniyê and Girê Spî; your pain is our pain, we promise that we will continue our resistance until we liberate our regions from occupation. We get morale and strength from the resistance and persistence of our people, martyrs and injured. With this morale and strength, we will end the occupation, achieve victory, and build a democratic country dominated by peace and security."