Autonomous administration welcomes people from Idlib
North and East Syria is open to displaced people from Idlib. The autonomous administration takes care of the people who fled the war. Since the region itself is undersupplied due to the Turkish invasion, an appeal is made to the UN.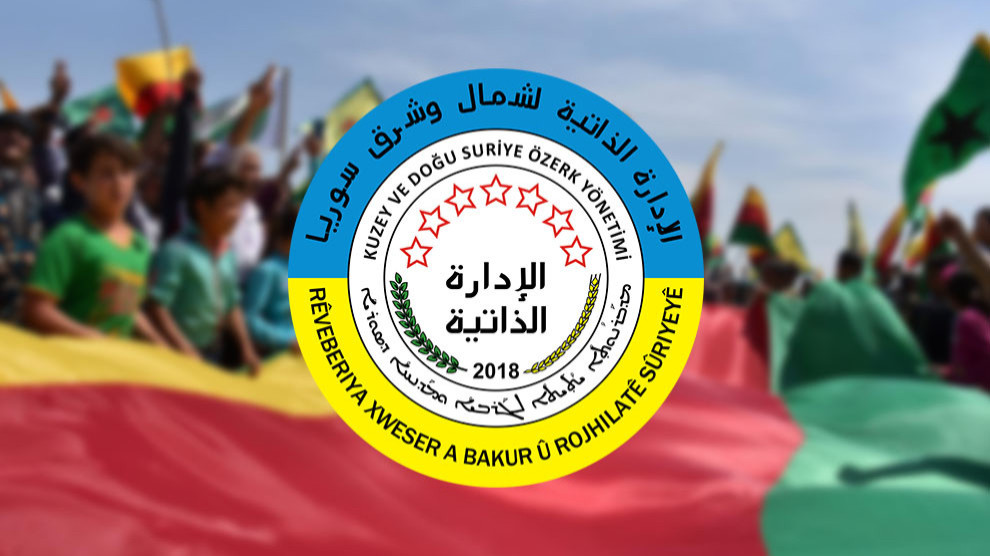 Over 1,500 families fled the war in Idlib to the autonomous region of North and East Syria. The autonomous administration has accommodated the displaced civilians from Idlib in camps despite their own limited possibilities and takes care of the basic supply of food and health care.
Today the Autonomous Administration has again declared that people from Idlib who had to leave their homes due to the fighting are welcome.
The statement says:
"Due to the humanitarian crisis caused by the war in Idlib, the civilian population is in a very bad situation. Cooperation is needed to alleviate the suffering of civilians in the face of the wave of migration that is taking place. Action must be taken.
The Autonomous Administration of North and East Syria and the Syrian Democratic Forces (SDF) have already declared that they will fulfil their humanitarian duty towards the people of Idlib in accordance with their responsibilities. On this basis, we are once again informing the people of Idlib that we will provide them with care within the limits of our possibilities. We declare that despite the high number of migrants in our region we will fulfill our duty.
Call to international institutions
As the autonomous administration, we face serious obstacles due to the hundreds of thousands of displaced persons from the areas occupied by the Turkish state, the closure of the Til Kocher [al-Yaarubiyah on the Iraqi-Syrian border] border crossing and the small quantities of UN aid shipments via Damascus.
We call on the UN and other international institutions to cooperate with the autonomous administration in view of the flight from Idlib. They should propose solutions on how to overcome the current difficult situation.
This should be accompanied by a reconsideration of the decision to close the Til Kocher border crossing for humanitarian aid deliveries. Humanitarian aid must arrive in north-east Syria in order to guarantee basic supplies for those seeking protection".