Children killed in Tirbespiye attack identified
The identities of 3 children killed in Tirbespiye have been announced to the public. The children had migrated due to the war in Aleppo.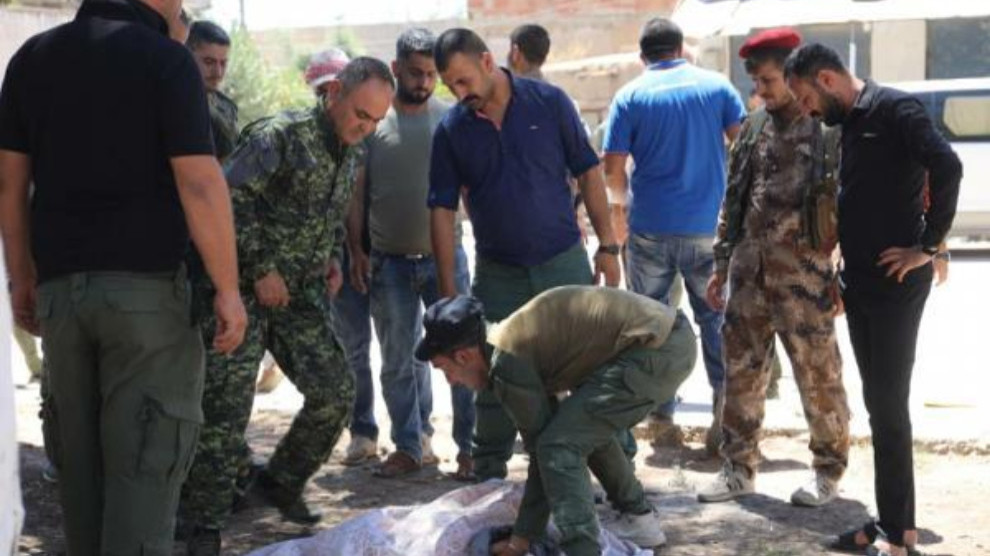 The identities of the 3 children who lost their lives in the bomb attack in Qamishlo's Tirbespiye district yesterday were announced to the public.
Internal Security Forces announced that the children were Ibrahim Hisen El Hemud (11), his brother Ebdullah Hisen El Hemud (9) and their cousin Musa El Abdullah (8), registered in Aleppo.
El Hemud family had left Aleppo to settle in Tirbespiye due to clashes between Turkey-backed gangs and the Syrian regime.
ISIS assumed responsibility for the attack in an article in their publication AMAK.
ISIS gangs have increased attacks against North and East Syria, mainly against the Cizire region, parallel to the Turkish state's threats of invasion against the region.