Clashes in Ain Issa and M4 highway
Two villages in Ain Issa and the M4 highway have been under attack since last night.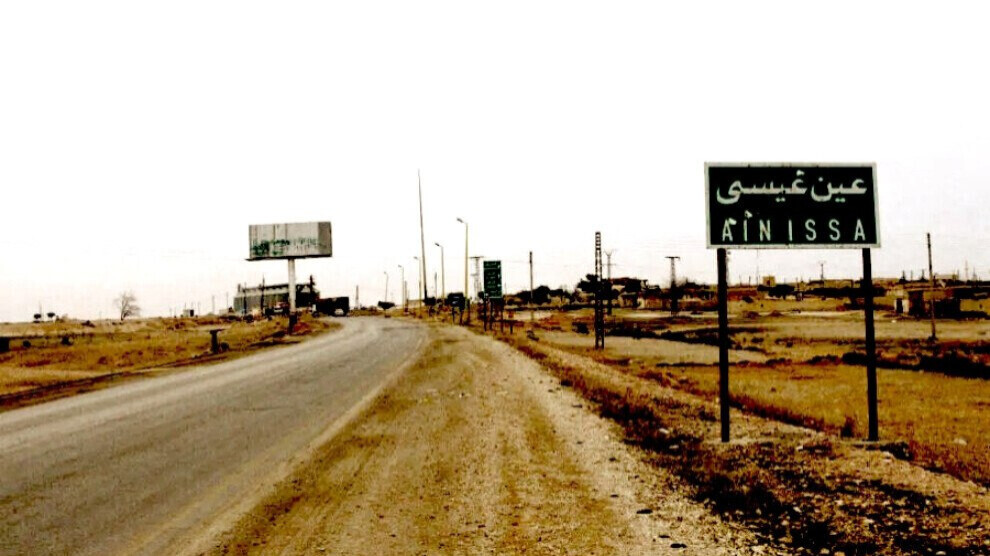 According to reports from the ground, the Turkish-backed mercenaries have launched an intensified aggression in northern Syria last night.
The attack with heavy weaponry targets the villages of Misherfe and Seyda in Ain Issa and the M4 highway.
Fighters of the Syrian Democratic Forces (SDF) are responding to the attacks on the basis of legitimate self-defense and clashes are reported to be continuing.
Despite ceasefire agreements, the attacks against the autonomous areas aimed at expanding the Turkish zone of occupation in northern and eastern Syria continue unabated. In particular, the town of Ain Issa on the M4 international highway that runs through northern Syria, as well as the largely Christian-populated town of Til Temir (Tal Tamer, Kurdish: Girê Xurma), about 40 kilometers north of Hesekê, have been the focus of attacks by the Turkish army and its proxy forces from the so-called "Syrian National Army" (SNA) for weeks. Even the agreement reached by the Syrian Democratic Forces (SDF) with Russia and the Damascus regime last week to establish observation posts in Ain Issa to monitor Turkish aggression and violations of the agreement made in the fall of 2019 has not yet led to a decrease in attacks. Bombardments by Turkish artillery and attempts by infiltration squads under the command of seasoned veterans of the jihadist militia "Islamic State" (IS) to break through the defensive lines and advance into the urban core of Ain Issa and Til Temir continue.
Ain Issa is one of the important centers in the Euphrates region and is located on the road connecting Hesekê and Aleppo. The city is of strategic importance as the M4 transport route crosses northern Syria like a lifeline. Turkey and its allies have long wanted to annex the region to the illegal occupation zone. Capturing the area would open the way for Turkey to Raqqa, and Kobanê would thus be cut off from the remaining autonomous areas in northeastern Syria.
In October 2019, in the wake of the Turkish invasion of northern Syria, Putin and Erdogan reached an agreement that required the SDF to withdraw 32 kilometers inland from the border area in exchange for a ceasefire. The SDF fulfilled their conditions, but Turkish attacks never ceased nonetheless. Units of the occupation forces are stationed along the border line between occupied Girê Spî and northern Ain Issa. Opposing them are forces of the Syrian regime, which is also part of the agreement. In the greater Ain Issa area, there are units of the SDF and the security forces from the Asayish (local public security), as well as Russian forces. One of the Russian bases is located directly in the city.
RELATED NEWS: