Coronavirus spreading rapidly in North-East Syria
Rojîn Ehmed, spokeswoman of the Cizire Region Health Committee, urged the public to take measures to contain the spread of coronavirus. She also warned that the third wave of the virus is dangerous and is spreading rapidly.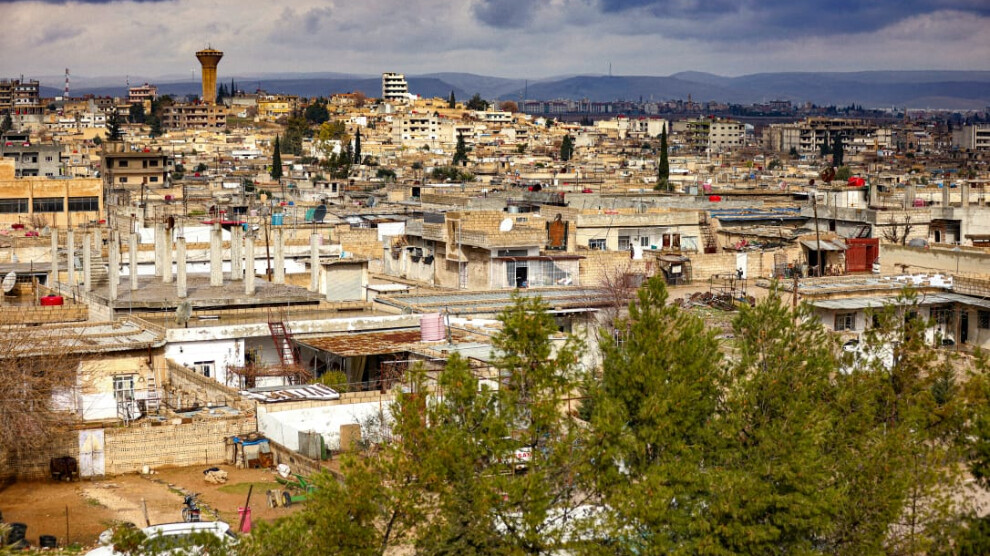 Following the increasing number of coronavirus cases in northern and eastern Syria, the Autonomous Administration has introduced lockdown in Qamishlo, Hesekê and Raqqa regions.
Rojîn Ehmed, spokeswoman of the Cizire Region Health Committee, spoke to ANHA about the reintroduction of the curfew in the Autonomous Administration regions and said, "The number of coronavirus cases in North-East Syria has been increasing recently. 80 people were infected in Qamishlo in a day, and many died. The Health Committee has once again declared a curfew to stem the virus' spread. The epidemic has spread throughout the region. The third peak has caused it to spread dangerously and rapidly."
Asked if the curfew will be extended or not, Ehmed said, "This decision will be made considering the number of the cases per day. However, if the number of cases increases, the Crisis Desk will immediately extend the curfew and take corresponding measures".
"This decision should be implemented not only in theory but also in practice. Everyone should follow the rules, starting with themselves and their family," she added.
Ehmed noted, "Previously there were some promises about coronavirus vaccines to be shipped directly to the Autonomous Administration regions, not through the government of Damascus. However, these promises have not been fulfilled."
"WHO will send vaccines through the Damascus government in May in North-East Syrian regions. However, WHO has prepared 10 million vaccines for Syria and only 10 thousand will belong to Autonomous Administration regions, which was rejected by the Health Committee."
According to the latest data, the number of coronavirus cases in North-East Syria reached 11,092. Of those infected, 400 have died and 1,341 have recovered.