Demo in Til Hemis: Turkey must be brought to justice
Protests against the Turkish state's annihilation war in various parts of Kurdistan continue in North-East Syria.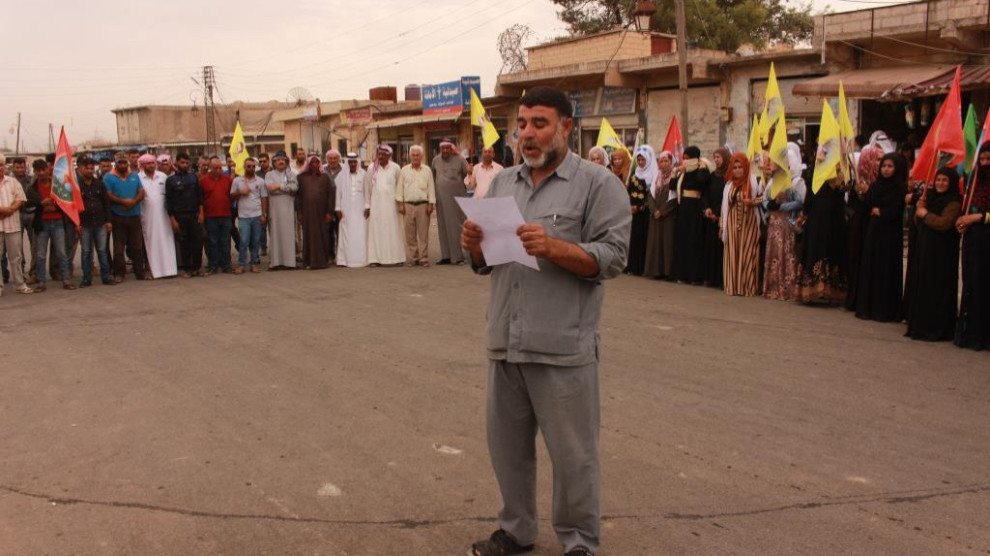 The Council of Martyrs' Families in Til Hemis organised a demonstration in protest at the Turkish state's genocidal attacks against Southern Kurdistan which killed two civilians in the village of Bamerne on July 26.
During a press conference in Til Hemis, the people called for the Turkish state to be brought to justice at international courts.
Co-president of the Council of Martyrs' Families, Ahmed al-Abavi stated that the Turkish state continued to commit crimes against humanity and war crimes in Southern Kurdistan, Iraq and Syria.
Abavi said: "The Turkish state is attacking civilian settlements with jets. The recent attack on Bamerne is an example of this. With these attacks, the Turkish state seeks to realize its new-Ottoman dream."
Ebavi called on the United Nations and the international community to launch an investigation into the Turkish state's crimes.