Disinfection works continue in Deir ez-Zor
No Coronavirus case has been detected in North-East Syria yet while the Syrian government has announced 10 cases and 2 deaths so far.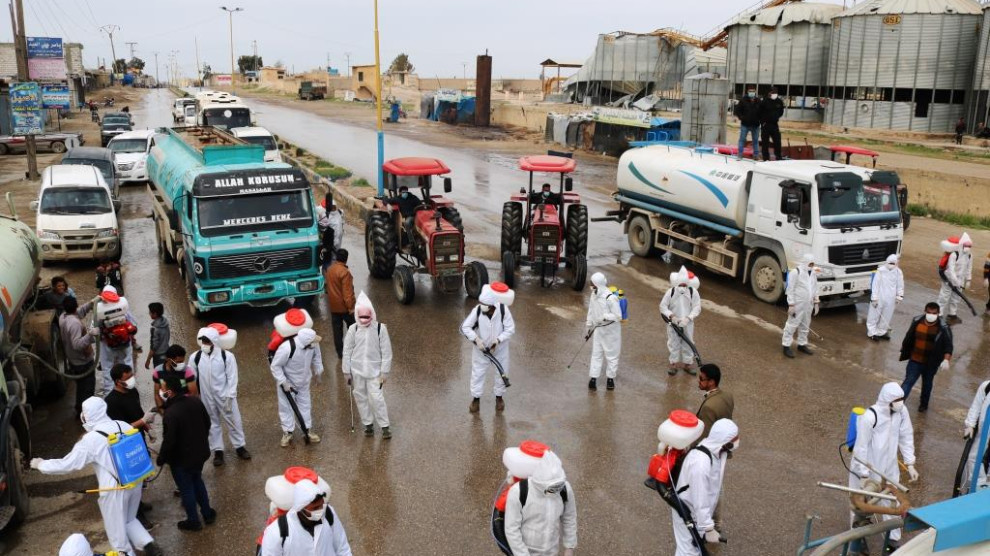 Deir ez-Zor Civil Council and continues with disinfection works on the 11th day of the curfew declared by the Autonomous Administration of North and East Syria as a precautionary measure against the Covid-19 pandemic.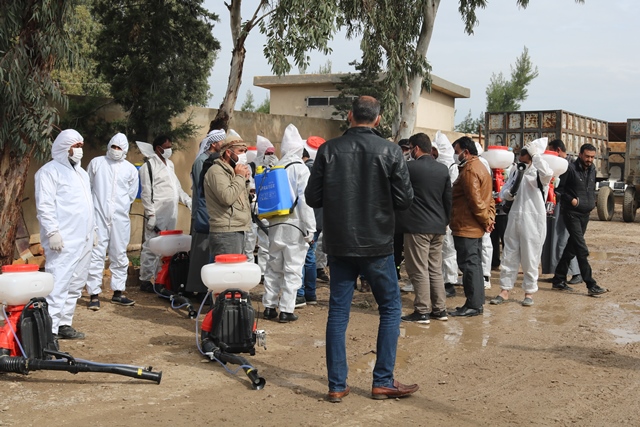 As part of the works ongoing for days, the villages in the west of the city have been disinfected today by the Civil Council and local communes in the city.
Al-Sawa People's Municipality Co-chair Zekeriye El-Esaf, who is taking part in the disinfection works in the village of al-Sawa, stated that they have multiplied their measures in line with the decisions made by the Autonomous Administration.